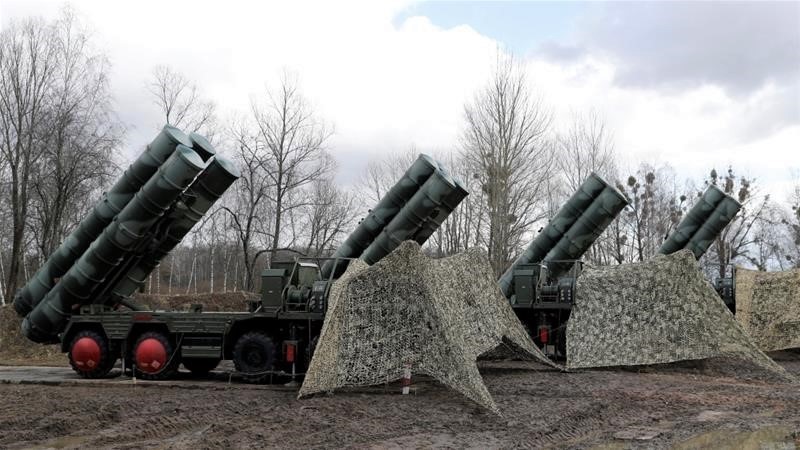 LAHORE MIRROR (Monitoring Desk)– Turkey and Russia would jointly produce S-500 defence systems following purchase of S-400 missile defence system, Turkish President Recep Tayyip Erdogan announced Sunday.
Turkey's push to buy the S-400s has further strained the already tense relations with the United States, which has repeatedly warned Ankara of the risks, including sanctions, if it goes ahead with the purchase.
"There is absolutely no question of [Turkey] taking a step back from the S-400 purchase. That is a done deal," Erdogan said on Saturday in Istanbul.
"There will be joint production of the S-500 after the S-400," the Turkish president told an audience of young people in reply to a question.
Ties between Turkey and the US, both NATO allies, have frayed over multiple issues, including American support for Syrian Kurdish fighters viewed as "terrorists" by Ankara and the US failure to extradite a Muslim preacher blamed for the 2016 coup attempt against Erdogan.
Washington says the deal with Moscow is a threat to Western defence. In April, the US suspended the delivery of F-35 stealth fighter jets to Turkey in a bid to halt the purchase.
Turkish pilots are in the US receiving training on the F-35s, manufactured by Lockheed Martin. Ankara is expected to buy a total of 100 jets.
Erdogan said Turkey conducted technical studies amid US concerns over the compatibility of the S-400s and the F-35s but found there were no issues. He also insisted "sooner or later" Turkey would receive the F-35 jets.
Despite the threat of sanctions, Erdogan repeated that the S-400s were expected to be delivered in July.
The Turkish long serving president further said the US were passing the ball around in the midfield now, showing some reluctance, adding sooner or later Turkey would be receiving the F-35s