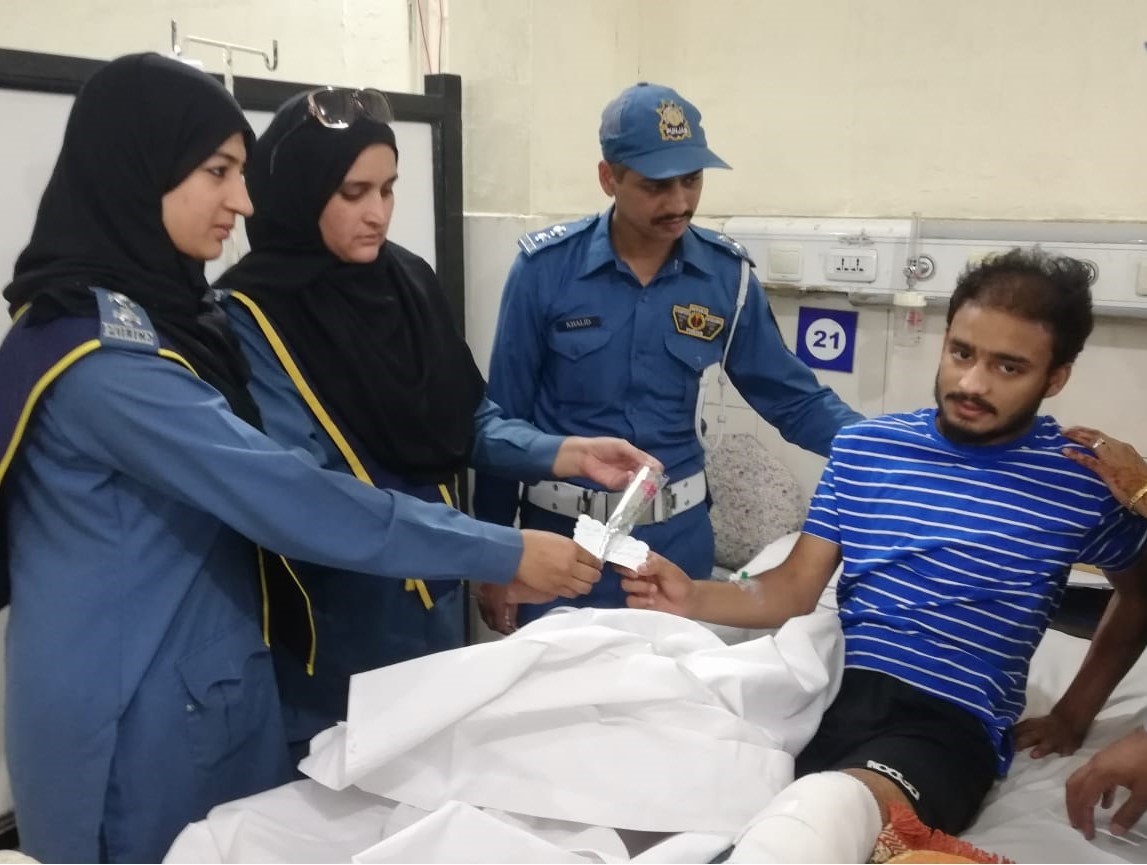 Traffic Police's Road Safety Unit Visit Hospitals, Distributes Flowers And Pamphlets Among Accident Victims
LAHORE– The Road Safety Unit of City Traffic Police Lahore following the direction of Chief Traffic Officer Captain (retired) Liaqat Ali Malik visited Services Hospital, General  Hospital and Mayo Hospital to inquire after the health of victims of roads accidents during Eid al-Fitr days.
The Unit members distributed flowers, road safety pamphlets and delivered awareness lecture to accident victims and their heirs.
On the behalf of the CTO Lahore, officials offered their assistance and help to the road accident victims.
In his statement, Mr Malik said during Eid days most of the accidents happened owing to over speeding, reckless and negligent driving. To avoid accidents one must follow traffic rules.
The CTO informed that during the campaign against underage drivers, as many 1,110 motorcycles were impounded during Chand Raat and Eid days while 2,176 challan tickets were issued to underage drivers.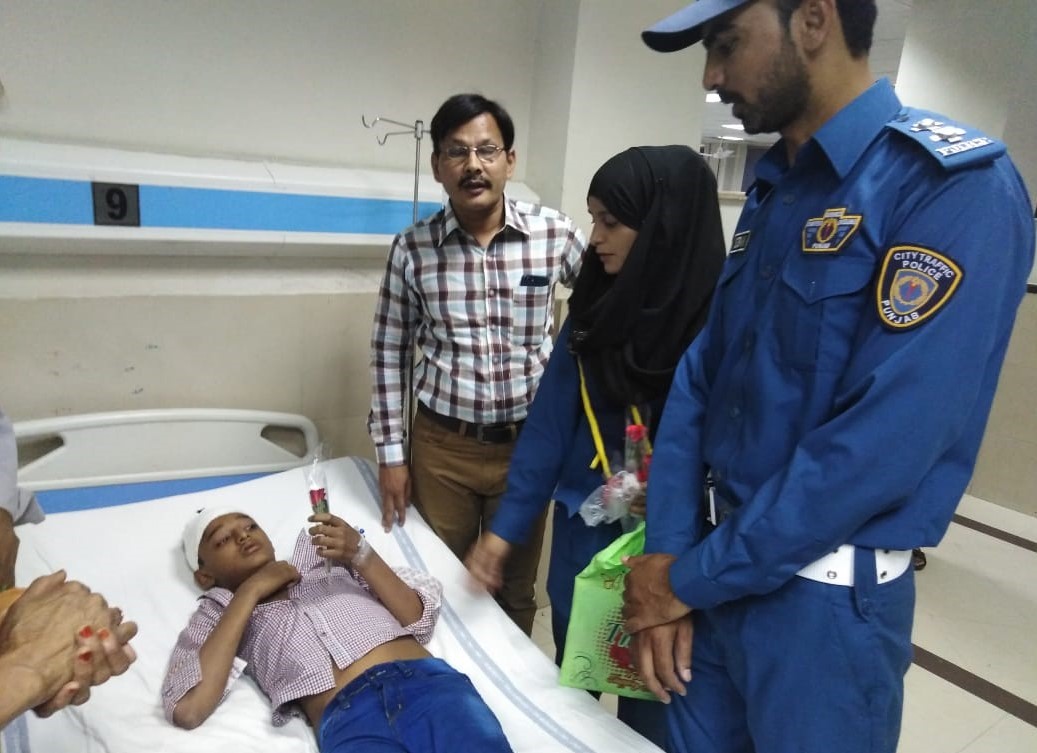 Malik said 1,690 challan tickers were issued to the motorcyclists without safety helmets while seven FIRs were lodged against one wheeling and over speeding out of total 34 FIRs.
The CTO further informed the Patrolling Officers were deployed at 46 points of the city to curb one wheeling and over speeding during Eid Days.
"The City Traffic Police has performed a commendable job during accident prevention campaign", he said.
SP Sardar Asif and SP Hammad Raza Qureshi remained in filed and supervised the campaign against one wheeling and over speeding, the CTO added.— PRESS RELEASE