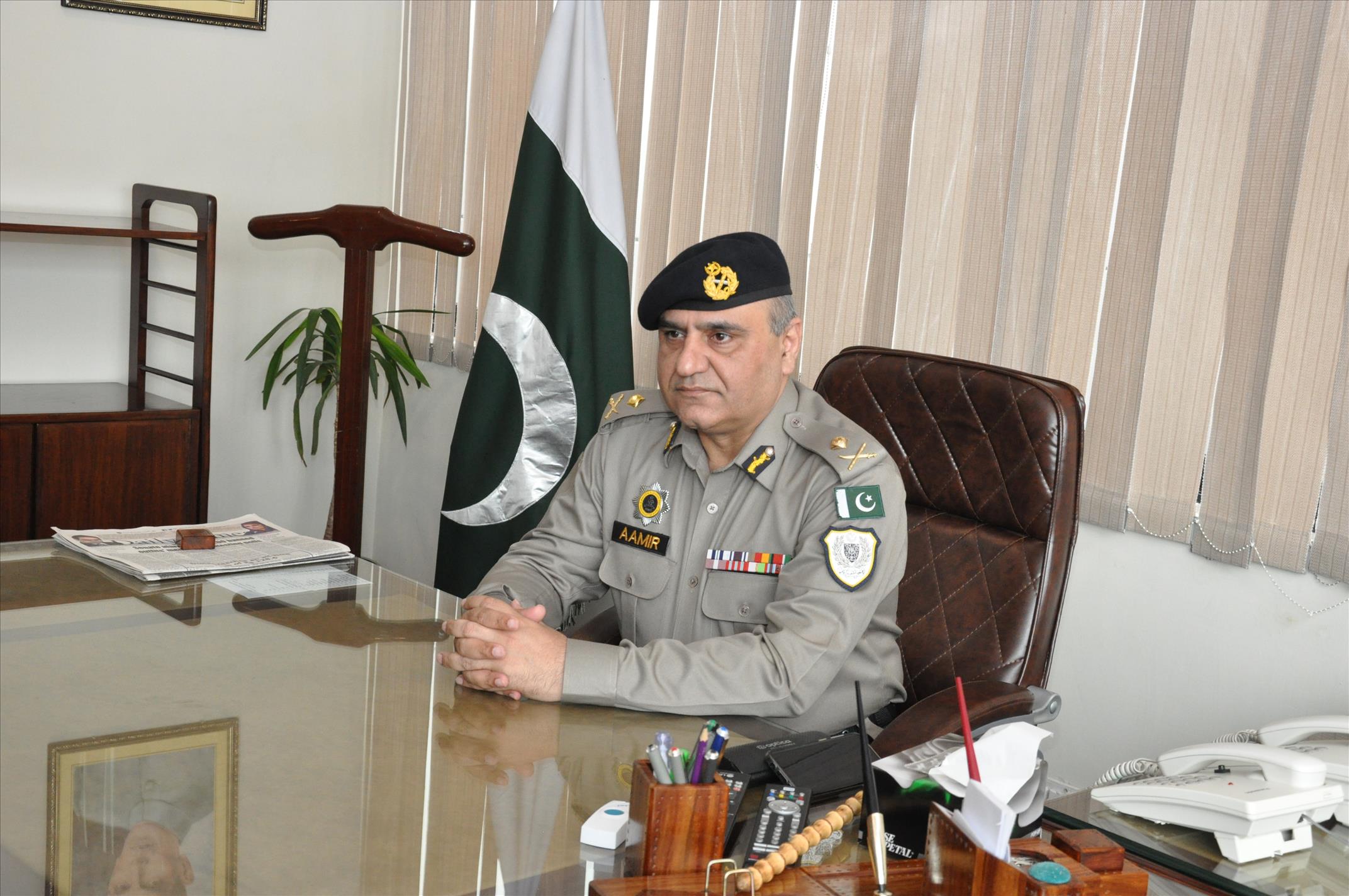 Traffic Laws Enforcement, Legal Protection Of Force Top Priorities: Aamir Zulfiqar
Inspector General highlights his plan of action in a chit chat with lahoremirror.com
By Faisal Ali Ghumman
LAHORE: The traffic enforcement at full throttle, emergency response to motorists and people in distress, awareness of road-driven laws and controlling measures to check movements of criminals on national highways and motorways are all my top priorities to meet in days to come.
Urgent requirements like replacements of obsolete patrolling vehicles, strength shortages in proportion to the enhanced area of jurisdiction, and force welfare have been taken up with the ministry concerned for gradual induction of manpower and fleet of vehicles in the force.
A new initiative of stopping extra fast-moving vehicles in block formation cordoning on Motorway 2 is being taken to control over-speeding, other violations and transportation of criminals with snatched, stolen and tempered vehicles.
These priorities were announced by newly-announced Inspector General National Highways & Motorways Police (NH&MP) Muhammad Aamir Zulfiqar Khan in an exclusive interview with lahoremirror.com at his Central Zone office Babu Sabu the other day.
"Around 7,000 personnel cannot cater to the growing needs of patrolling and checking motorists on highways and motorways from Peshawar to Karachi, Karachi to Gwadar, and Gwadar to Quetta especially in the wake of the expansion of new motorways and upcoming China Pakistan Economic Corridor-related industrial and economic zones along motorways and increased traffic volumes."
Khan says he has taken up with the federal government the matter of the gradual replacement of patrolling cars and vehicles acquired in 2013 and driven over 300,000 kilometers.
He says the sufficient funds available with the force can be used for raising paraphernalia of the force as well as spending on their welfare and adds 50 percent of the total toll collection comes to the NH&MP accounts out of which 25 percent is spent on the traffic awareness programmes and cash rewards while the remaining amount goes to the welfare fund.
Regarding physical assault on patrolling officers in three recent incidents, the IG says the arrest of attackers- some of them having political influences- and their indictment in cases with anti-terror charges has restored the morale of the force which usually acts in a friendly manner on roads. "There will be a zero-tolerance policy against criminal-minded people and patrolling officials will be allowed even to use weapons to defend themselves."
He says the district police have been taken in the loop to cooperate with the NH&MP for the safety of patrolling officers and restriction of criminals' movements.
Khan says has tasked all his senior officers with multiple assignments to bring improvement in traffic enforcement, awareness among motorists about laws, the welfare of force in all aspects, coordination with the relevant agencies to check encroachments and over-loading especially on highways, and infrastructure raising etc."
An anti-encroachment drive is being planned from Peshawar to Rahim Yar Khan on national highway in first phase.
He says the newly-introduced policing model of Box Formation technique has been introduced on Motorway 2 after the senior command joined heads in the wake of reports that some motorists were driving as dangerously as 160 kilometre an hour, which was a major reason for fatal accidents.
Under the new strategy, the IG says, the authorities planned to deal with violators using two techniques – round them up after a 'wild chase' or, as a last resort in case of any violent resistance from the violator, shoot at them if they refuse to surrender.
To achieve this, the special force will be equipped with weapons and imparted training to chase violators at high speed.
As per the box strategy, four vehicles will take part in a dangerous chase to surround a violator from all four sides to force them to reduce speed till arrest.
To a question about misuse of e-tag lane by other road users at toll plazas on motorways, Khan says he will take up the matter with the stakeholders concerned to check unauthorized use at the inconvenience of genuine motorists.
About training of heavy vehicle drivers to control fatal accidents and dozing at wheels, the IG says the efforts will be intensified to impart training to maximum drivers in batches.