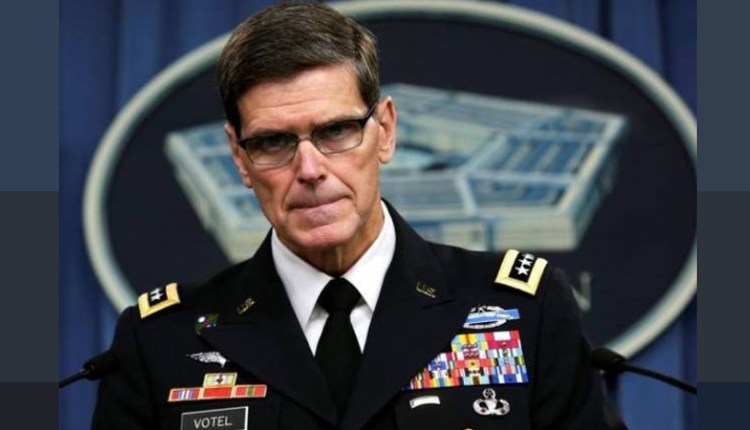 Time For Pakistan To 'Step Forward': US
Time For Pakistan To 'Step Forward': US
WASHINGTON: The United States continues to work closely with Pakistan to help the country fulfil its role in accomplishing a durable political settlement in Afghanistan, the top US general overseeing the forces in the region has said.
"This is the South Asia strategy, and cooperation from Pakistan remains key to accomplishing the overall objective of a durable political settlement in Afghanistan," Commander US CENTCOM General Joseph Votel told a news briefing. "We continue to work closely with Pakistan to help them fulfil the important role that they have indicated they want to play. Now is the time for them to step forward."
Votel said he had seen positive signs from Islamabad but stressed that he wanted to see Pakistan put more pressure on Pakistan-based militants fighting in Afghanistan, including by arresting, expelling or targeting them.
Votel also noted the key role US wants Pakistan to play in promoting dialogue in Afghanistan. "We also need to see them continue to make efforts to compel the Taliban to come to the table and take advantage of these opportunities," the general said. The remarks come amid growing speculation about moves to open talks with the Taliban following an unprecedented three-day ceasefire in Afghanistan during last month's Eid holiday. The Taliban have rejected talks with the government of President Ashraf Ghani, which they see as illegitimate and instead insisted they would only talk with the United States.
Votel said the US is unlikely to make any big shift in military strategy as a result of an ongoing assessment of the war effort in Afghanistan.
The US is reportedly preparing to undertake a strategy review, a year after President Donald Trump begrudgingly agreed to extend America's involvement in the conflict.
Votel portrayed it more as a regular assessment than a wholesale review and suggested that he expected it would confirm progress, however uneven, in the nearly 17-year-old war.
"I don't envision something … that would likely lead to a major change in the overall strategy, which I believe is showing progress," he said.
Officials said Trump has shown signs of frustration over the lack of progress since he unveiled a strategy last August that committed to an open-ended deployment of US military advisers, trainers and special forces and increased air support for Afghan security forces. The stated US goal is to push the Taliban militants to work toward a peace agreement with the Kabul government.
Trump was opposed to remaining in America's longest war, but was convinced by his advisers to press ahead. He authorised last year the deployment of an additional 3,000 US troops, bringing the total to around 15,000