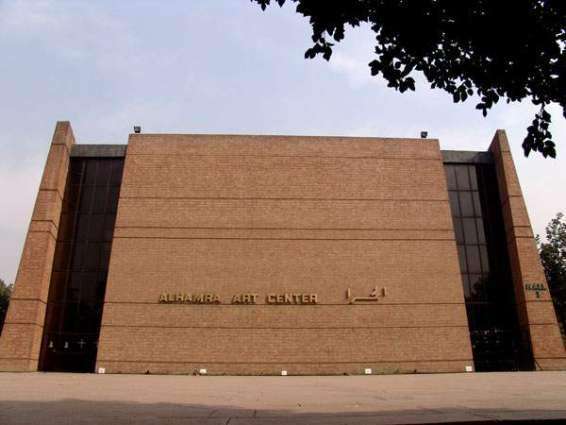 Three-Day Art Workshop Organised at Alhamra Art Gallery
LAHORE– The Lahore Arts Council (LAC) organized a three-day art workshop at Alhamra Art Gallery on The Mall on Tuesday.
Chairperson Board Of Governor Lahore Arts Council Alhamra Moneeza Hashmi was the chief guest.
She appreciated Turkish's artist's efforts to train Pakistani young artists. She also said promotion of art is our responsibility, Alhamra is the beautiful place of art lover. 
Executive Director Lahore Arts Ather Ali Khan inaugurated the workshop.
A total of 50 to 53 participants registered themselves for the art workshop. Well recognized teacher Ms Hooria from Turkey will conduct this three days workshop and will teach participants about different art forms and its techniques.
Ather Ali Khan said that Alhamra planned to organize this art work shop because we believe that our youth has immense talent and therefore, they should be provided with the platforms for exhibiting their skills and creative ideas at national and international levels.
He stated that this workshop is a part of a cultural exchange program between Pakistan and Turkey, in which a Turkish artist Ms. Hooria will train children in different artistic angles and techniques.
Khan further said Pakistani youth were keen to learn different mediums of art and we have arranged the workshop so students could learn art and flourish in this field.
Alhamra will continue to conduct more workshops and activities for children to promote their talent, he added.
The workshop will continue till 5th September, certificates will be given to the students at the end of the workshop.— PRESS HANDOUT