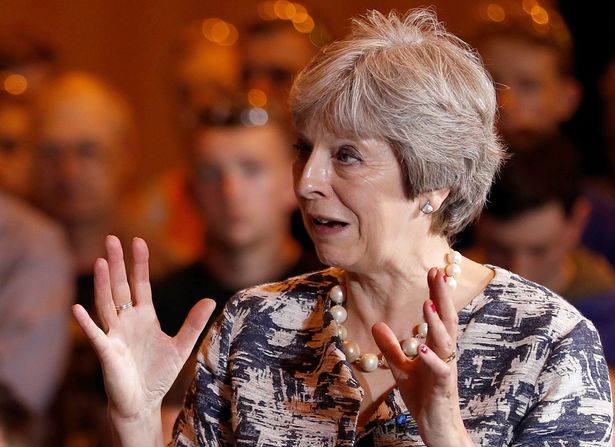 Theresa May Dramatically Strips Brexit Department Of Job Leading Brexit Talks
___Extends EU laws for 21 more months
LONDON (Lahore Mirror)- British Prime Minister Theresa May today stripped the Brexit Department of its job being in charge of Brexit talks as she announced the UK will stay under EU laws for 21 more months.
The double move by the Prime Minister risks enraging Tory MPs as it keeps Britain close to the EU – and means someone who voted Remain is negotiating Brexit.
Brexit Secretary Dominic Raab voted Leave and was appointed to the job two weeks ago. But confirming what many thought in Westminster, Mrs May has announced she'll lead talks with Brussels herself, and Mr Raab will be her deputy.
The Cabinet Office Europe Unit – not the Brexit Department – will take charge of talks and support both politicians.

Mrs May said: "The Department for Exiting the EU will continue to lead on all of the Government's preparations for Brexit: domestic preparations in both a deal and a no deal scenario, all of the necessary legislation, and preparations for the negotiations to implement the detail of the Future Framework."
Jenny Chapman, Labour's Shadow Brexit Minister, said: "Dominic Raab has been sidelined by the Prime Minister before he has even had the chance to get his feet under the table."
The Tory Cabinet minister insisted the power grab was simply a "shifting of Whitehall deck chairs" adding: "There's no tension between us, I think that's clear".
Olly Robbins, the top civil servant leading Brexit talks, insisted he "doubted" Mrs May would be meeting the EU's negotiator Michel Barnier herself.
"The key interlocutor for Mr Barnier is the Secretary of State," he said.
But furious leave-backing Tory Craig Mackinlay said he had been "misled" because "quietly, somewhere, there was a coup d'etat going on" within government.