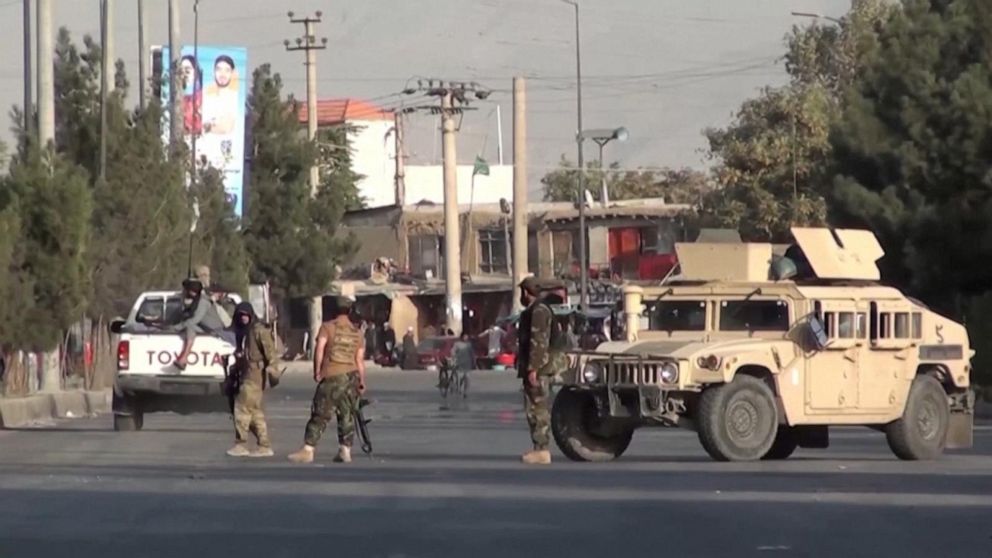 Taliban Claim Seizing Afghanistan's Last Province Panjshir
LAHORE MIRROR (Monitoring Desk)– The Taliban said Monday they seized the last province not in their control after their blitz through Afghanistan last month, overrunning forces who had opposed their takeover.
Thousands of Taliban fighters charged into eight districts of Panjshir province overnight, according to witnesses from the area who spoke on condition of anonymity because they feared for their safety. Taliban spokesman Zabihullah Mujahid confirmed that the province, which is north of the capital, was now held by their fighters.
"We tried our best to solve the problem through negotiations, and they rejected talks and then we had to send our forces to fight," Mujahid told a news conference in Kabul later Monday.
The resisting forces were led by the former vice president, Amrullah Saleh, and also the son of the iconic anti-Taliban fighter Ahmad Shah Massoud. Experts had doubted that the holdout efforts could succeed long-term against the Taliban, whose rapid advance through Afghanistan met little resistance in the final days of America's 20-year war in the country.
The U.S. withdrew its last troops a week ago and ended a harrowing airlift to evacuate Western citizens and their Afghan allies that was marred by scenes of desperation and horrific violence.
During that evacuation, thousands of people descended on Kabul's airport, hoping to flee the country because they feared what the Taliban's rule might hold, given their history of repression, particularly of women. At one point, an Islamic State suicide bomber targeted the crowds, killing 169 Afghans and 13 American service members.
Many people are still hoping to leave the country, but with Kabul's airport not yet running international flights, their choices are few. In the country's north, officials said Sunday that at least four planes chartered to evacuate several hundred people have been unable to leave the country for days. But there were conflicting accounts about why.
The U.S. is under pressure to help the remaining Americans and green card holders leave the country, and it has promised to work with the new Taliban rulers do that — but it has given no timeframe.
An Afghan official at the airport in the northern city of Mazar-e-Sharif said that the would-be passengers were Afghans, many of whom did not have passports or visas, and thus were unable to leave. Speaking on condition of anonymity because he was not authorized to talk to reporters, he said they had left the airport while the situation was being sorted out.
But the top Republican on the U.S. House Foreign Affairs Committee said that the group included Americans and that they had boarded planes but the Taliban were not letting them take off, effectively "holding them hostage." Rep. Michael McCaul of Texas told "Fox News Sunday" that American citizens and Afghan interpreters were being kept on six planes.
He did not say where that information came from, and it was not immediately possible to reconcile the two accounts. The State Department has said it has no reliable way to confirm information about such charter flights.
SOURCE: AP