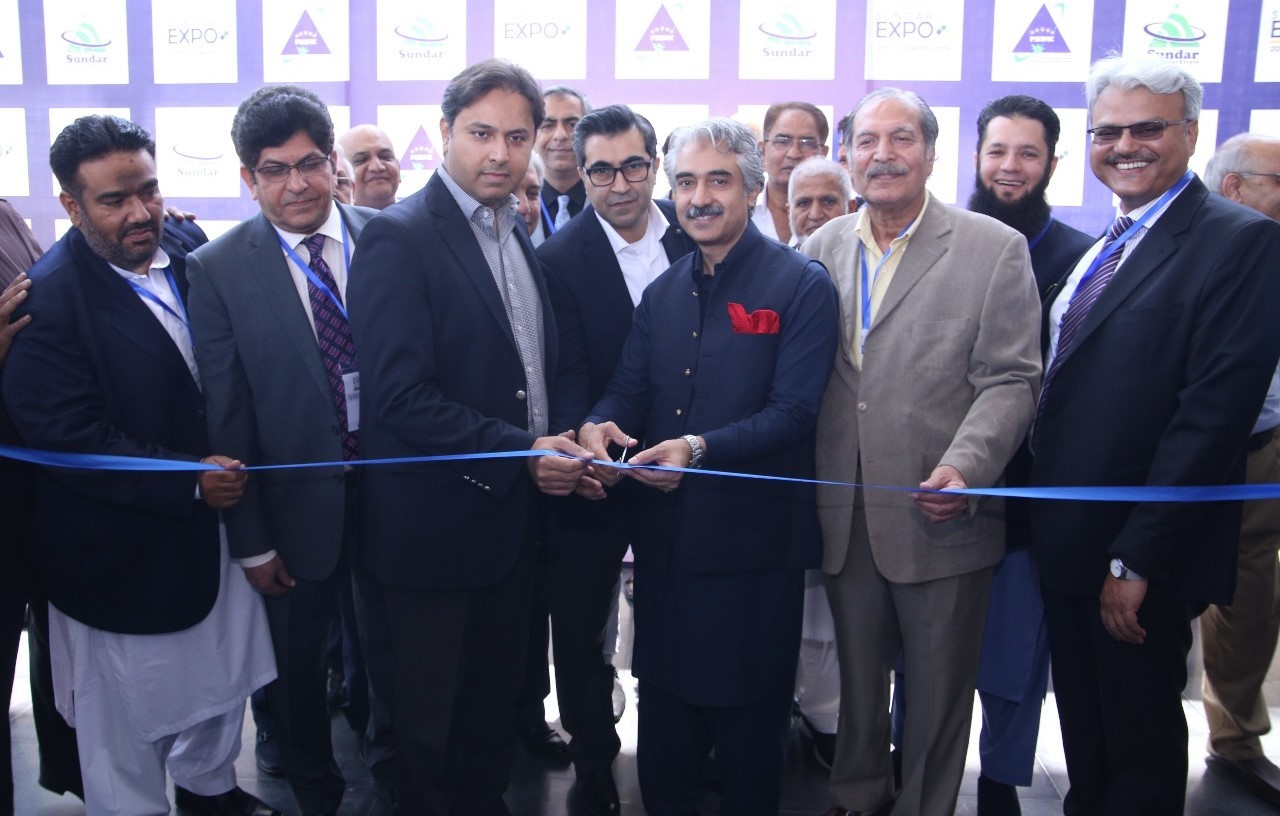 Sundar Expo 2019 Promises To Open Array Of Avenues For Businessmen, Industrialists
LAHORE– The two-day 2nd Sundar Industrial Expo kicked off at the Expo Centre on Saturday under the aegis of the Board of Management Sundar Industrial Estate (BOM-SIE).
Punjab Minister for Industries, Commerce, Investment & Skill Development Mian Aslam Iqbal inaugurated the event as Chief Guest.
The mega industrial exhibition showcased products by 100 business entities; with a majority of them residents of the world-renowned Sundar Industrial Estate.
The exhibition builds on the huge success of last year's event. With a footfall of 35,000 visitors over two days, the exhibition has cemented it's status as one of the most eagerly anticipated exhibitions of the year.
Speaking on the occasion, Mian Aslam Iqbal his ministry will do it's best to ensure that Sundar Industrial Estate receives the support and attention of the government in the coming years.
He congratulated Board of Management Sundar Industrial Estate for arranging the successful event.
President Board of Management Sundar Industrial Estate Shahzad Azam Khan and Convener Expo Committee Zaki Aijaz said Sundar Expo 2019 has 'opened the door to Sundar Industrial Estate for non-resident companies, thereby allowing industry leaders and service providers the perfect platform to sell their products to SIE residents (B2B) and general visitors (B2C).'
Shoaib Zahid Malik, the Chairman Punjab Industrial Estates, congratulated the Minister Industries for his support in bringing industrial prosperity in Punjab province.
He said detail feasibility study is in process on Sahiwal & Lahore Sialkot (Motorway) Industrial Zone and hopefully Punjab Industrial Estate will launch these two industrial estates by the end of 2019.
Sundar Expo 2019 showcased brands such as Kansai Paints, Prime Aluminum, Roshan Packages, PepsiCo and Gourmet amongst others.
Among other leading industrialists, former president BOM-SIE Muhammad Asif Ali, Vice President LCCI Faheem Ur Rehman Saigal, Director PIEDMC Yasir Bucha, Irfan Qadri, Mian Fahim Qamar were also present on the occasion.— PRESS RELEASE