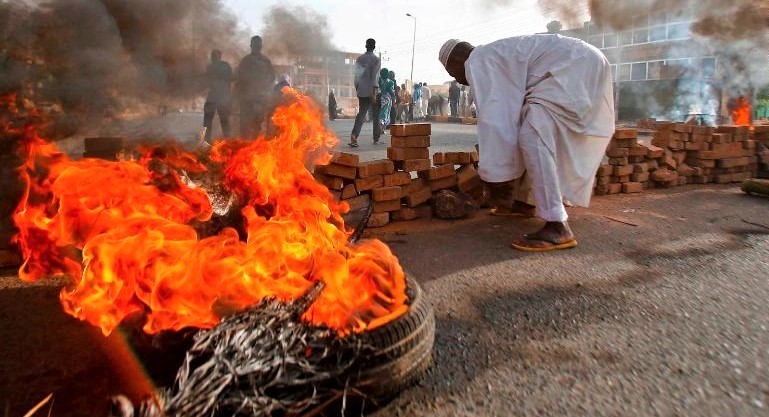 LAHORE MIRROR (Monitoring Desk)– Opposition leaders in Sudan have rejected calls for talks with the transition military council as the death toll from a deadly armed crackdown on peaceful protestors Monday reached 100.
Medani Abbas Medani, leader of the Declaration of Freedom and Change Forces (DFCF), said Thursday there was "no room for negotiations," as military leaders attempted to do damage control in the face of international criticism of Monday's indiscriminate killings.
"There is no way to solve the complexity that cripples the country except to continue the revolution until we eliminate the military council," he said on Facebook. "Khartoum and Sudan are under occupation and that's the only solution"
In a statement, the Sudanese Professionals Association (SPA), a body which led protests against former leader Omar al-Bashir, encouraged protesters to continue their "civil disobedience and open political strike" in the face of the military's offer of talks, saying demonstrations would continue until they topple "the coup council."
On Wednesday, the group called on all countries and international organizations to stop dealing with Sudan's Transitional Military Council.
They also called on the international community to start looking into "the ongoing violations and crimes committed by (TMC) in all cities and towns and to stop it immediately."
The Central Committee of Sudan Doctors (CCSD), an organization of medical volunteers, said more than 100 people were killed and hundreds more injured when soldiers and paramilitary groups opened fire on a sit-in that has been ongoing since the dramatic fall of Bashir in April. Dozens of bodies were 
pulled from the Nile Wednesday
 and doctors said they had been weighed down with rocks in an attempt to hide the true death toll.
The official Sudanese Health Ministry has contested this total, saying the death toll was not over 46, according to state media.
Demonstrators have demanded that the Transitional Military Council, which took over after Bashir was 
ousted in a coup
, make way for a civilian-led interim body and hold elections.
The sudden deterioration in relations between the parties came after widespread support from the international community for the end of Bashir's decades-long rule, and the military's crackdown was swiftly denounced.
SOURCE: CNN INTERNATIONAL