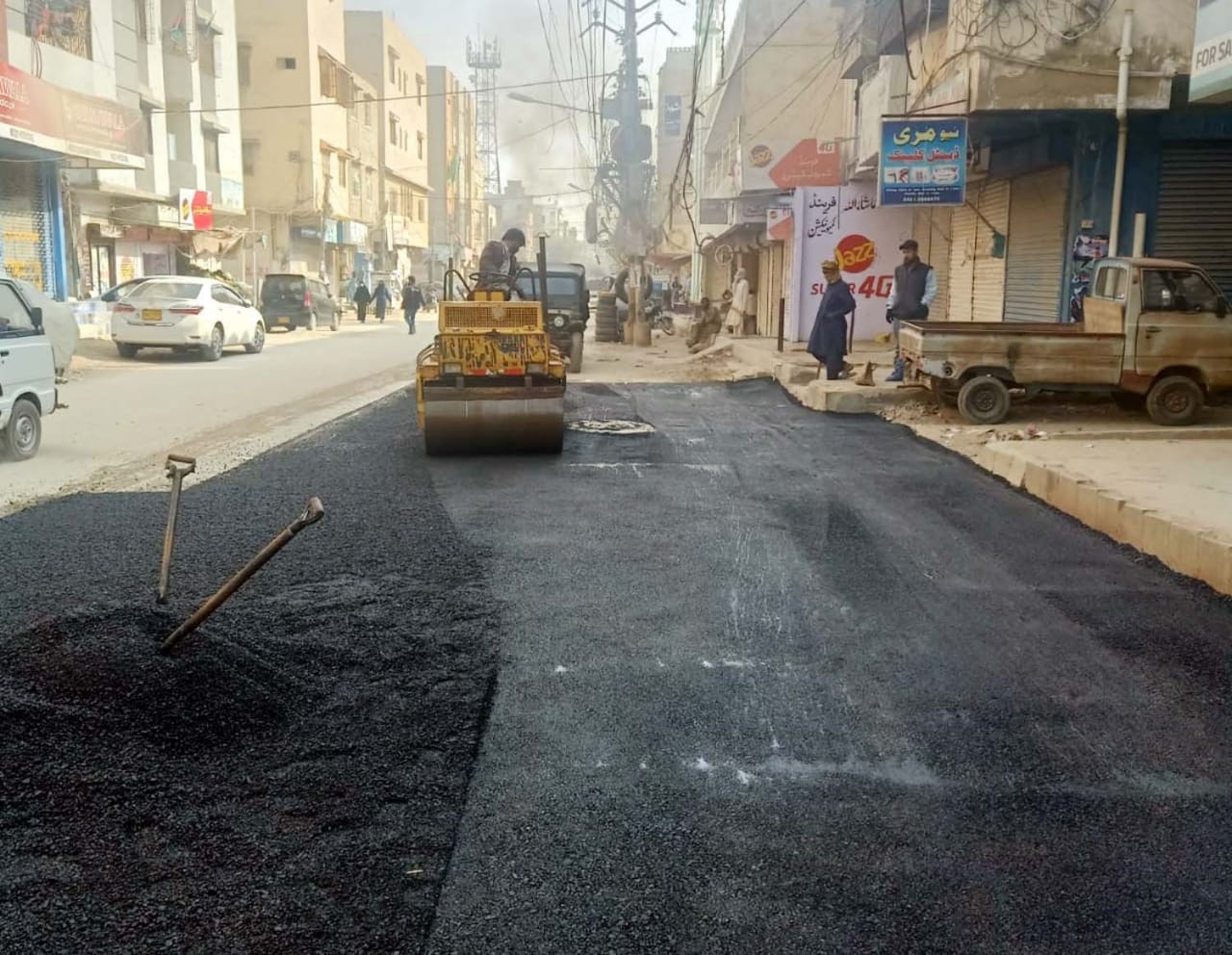 Street Lights From Airport To Metropole Chowk On Sharafaisal Repairs To Facilitate Night
By Our Web Reporter
KARACHI–Administrator Karachi Laiq Ahmed has said that repair and paving of main road of Mahmoodabad has solved the important problem of this area while removal of all kinds of garbage and debris along Shaheed Millat Road is also in progress. , In view of the arrival of the South African cricket team in Karachi and the commencement of the Test match, the street lights from the airport to Metropole Chowk on Shara Faisal have been repaired and restored to facilitate night travel on this important highway. All these works are being carried out by the Works and Services Department of the Karachi Metropolitan Municipality with the help of its machinery and staff to improve the existing infrastructure of the city, while reviewing the ongoing repair and maintenance works under the Works and Services Department.
Administrator Karachi said that the main road of Mahmoodabad was in a very dilapidated condition and there was a possibility of continuous accidents due to potholes in some places, so the road has been paved after paving which has improved the flow of traffic. He said that there is a lot of traffic pressure on Shaheed Millat Road due to its beauty. It is considered as one of the best roads in the city so it was necessary to clear the debris and dirt piles around this road and make the surrounding environment clean and green, said the Administrator Karachi, Director General Works and Services. He directed Al-Hassan Zaidi to expedite the cleaning work along Shaheed Millat Road and improve the highway by installing available resources and machinery as much as possible. He said that the ongoing infrastructure in the city should be improved. Work will continue unabated and all necessary steps are being taken for this, he said, adding that along with improving roads and highways, repair and maintenance of street lights is also essential as road maintenance objectives.
This cannot be achieved unless proper lighting is provided at night, he said, adding that all the resources of the Karachi Metropolitan Municipality will be spent on improving the city and every effort is being made to ensure that the city's Roads, flyovers, bridges, underpasses in all areas should be better and cleaner and citizens should be better off. More than a dozen facilities are available, he said, adding that the field team of the Works Department is working towards this end and has the help of departmental machinery and staff which is being used to improve the infrastructure.