SSP Investigation Lhr Qaisrani Reviews Crime Detection Performance of City Division
LAHORE– Senior Superintendent of Police Investigation Abdul Ghaffar Qaisrani chaired the crime meeting of City division on Monday.
The SSP issued directions to all in-charges investigation to improve challan ratio in cases and focus on the arrest of proclaimed offenders by using all available resources.
He further asked his subordinates to avoid torture arrested suspects and illegal detention.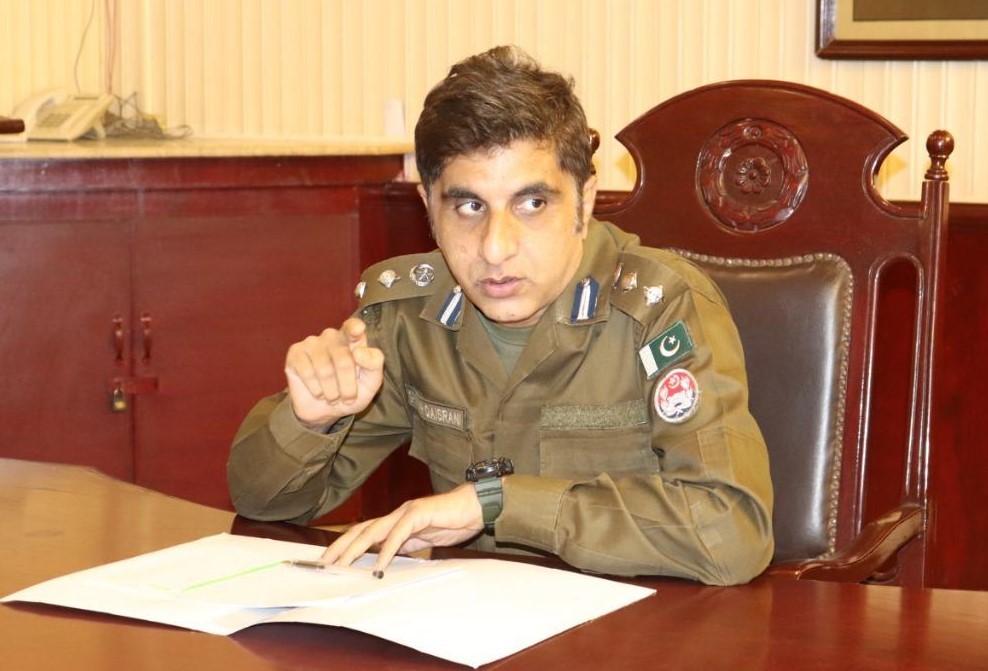 Mr Qaisrani made it clear to his officers that he would personally monitor cases as test case to ascertain the performance of investigation officers.
The SSP advised officers to extend respect and courtesy to visitors and resolve their merit on merit.
The meeting was attended by SP Investigation City Tauheedur Rehman Memon and all IIs.
In-charge Investigation Mochhi Gate Aamir Anjum was awarded certificate for showing good performance.— PRESS RELEASE