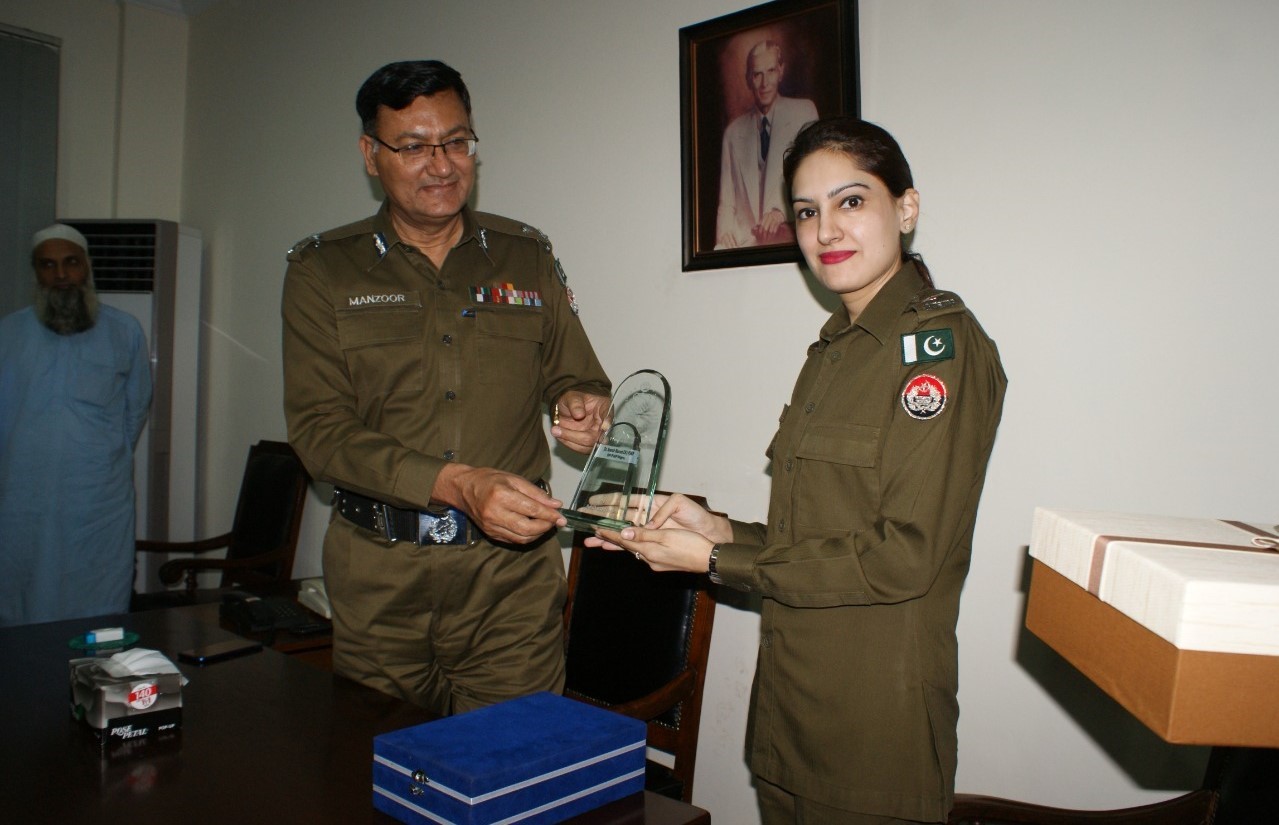 SSP Headquarters Dr Anoosh Gets Farewell From Punjab Highway Patrol
The woman police officer will now report to the Establishment Division after serving Punjab Police in through professional manner for about two and half years
By Faisal Ali Ghumman
LAHORE– The Punjab Highway Patrol (PHP) Thursday arranged a farewell party in the honour of outgoing SSP Headquarters Dr Anoosh Masood Chauhdry who is being relieved for the Establishment Division Islamabad for next assignment.
Additional IG Punjab Highway Patrol Manzoor Sarwar Chaudhary offered the SSP a souvenir and gift.
During the ceremony, DIG Punjab Highway Patrol Maqsood ul Hassan, SSP Lahore Mehmood ul Hassan, DSP/Building Naveeda Hameed, DSP/OPS Zulfqar Ali, DSP/T&T Riaz Shahid, DSP/C&V Kamran Akhtar, DSP/Inspection Rana Saeed Rehman, DSP Lahore Tahir Iqbal Waraich, DSP Okara Muhammad Sajjad, DSP Shekhupura Asghar Tanveer, DSP Nankana Sahib Ghias ud Din were also present there.
DSP Building Naveeda Hameed offered her a gift.
The participants expressed their best wishes for her next assignment.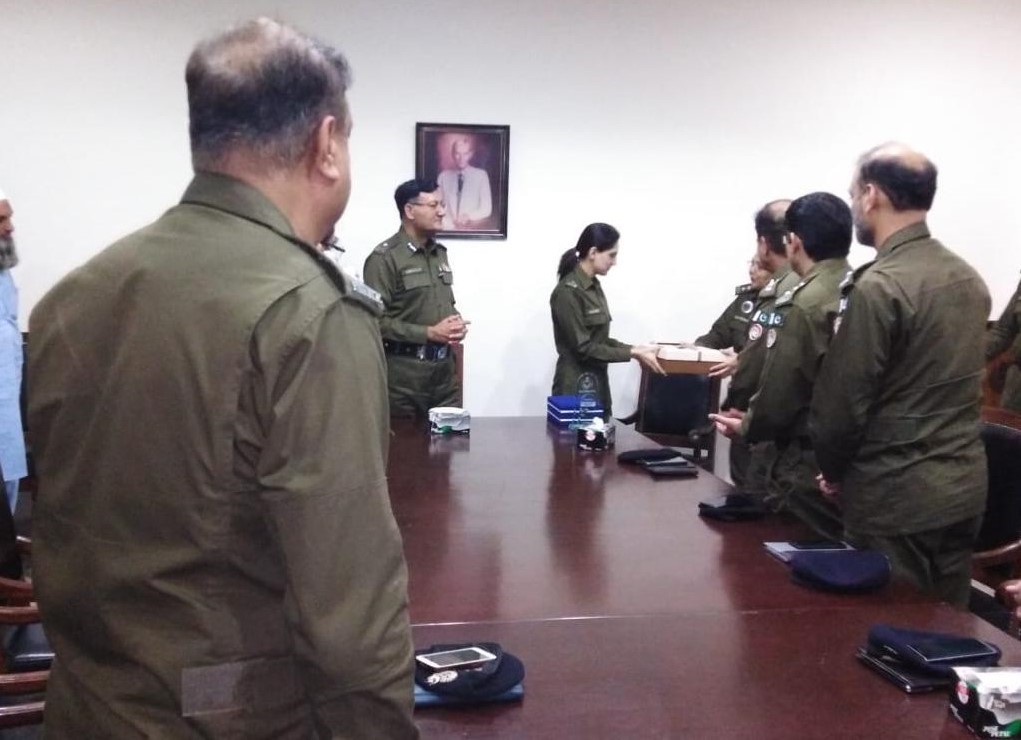 'Public service and justice are my utmost objectives'
Speaking to lahoremirror.com exclusively on Thursday, Dr Anoosh recalled her active and aggressive field police innings in Punjab, saying she always preferred justice for the weak complainants.
"I am not in the police department for achieving any status or pursuing casual job mindset, but only to serve the department with prime objective of serving public with their utmost satisfaction", she said.
The SP, who has served the Defence police circle Lahore as Assistant Superintendent of Police (ASP), SP Cantt Investigation Lahore, SP Investigation Kasur and SP Investigation Model Town before getting posted as SSP Headquarters Punjab Highway Patrol, got recognition because of her hard work and dedication in improving detection and conviction of cases.
"When I joined the Model Town division as SP Investigation the performance of the division was touching its lowest ebbs and fell to the sixth place as compared to other five city police divisions. But I with the help of my investigators managed to improve its detection and conviction ratios and brought the division on top of the chart within few months."
"The police authorities acknowledged my efforts and awarded the division with the title of best-ever performing division among others," Dr Anoosh further said.
Anoosh, who is a qualified doctor and belongs to 40th Common of CSP, said her basic objective to join the Police Service of Pakistan (PSP) was to serve helpless complainants and people in distress and bring the offenders of any crime to the justice.
"I always got the results delivered from my subordinates without getting rash with them and always paid them certain respect to achieve targets. My working and coordination will all segments of society including politicians was only public-specific and relief and not for personal gains," the SP asserted.
The Punjab government is going to relieve Dr Anoosh after the federal government sent a requisition for her services outside Punjab.
The SP says she is completely satisfied with her working and result-oriented performance and will now work with the same spirit and passion wherever she is posted in future.
Her senior officers, colleagues and subordinate officers are seen recognizing the SP's professional approach and public dealings.
Among very few woman police officers, Dr Anoosh has got fame because of extra ordinary hard work. She has achieved regular recognition among PSP circles after SSP Ammara Athar who is currently District Police Officer Bahawalnagar.— LAHORE MIRROR