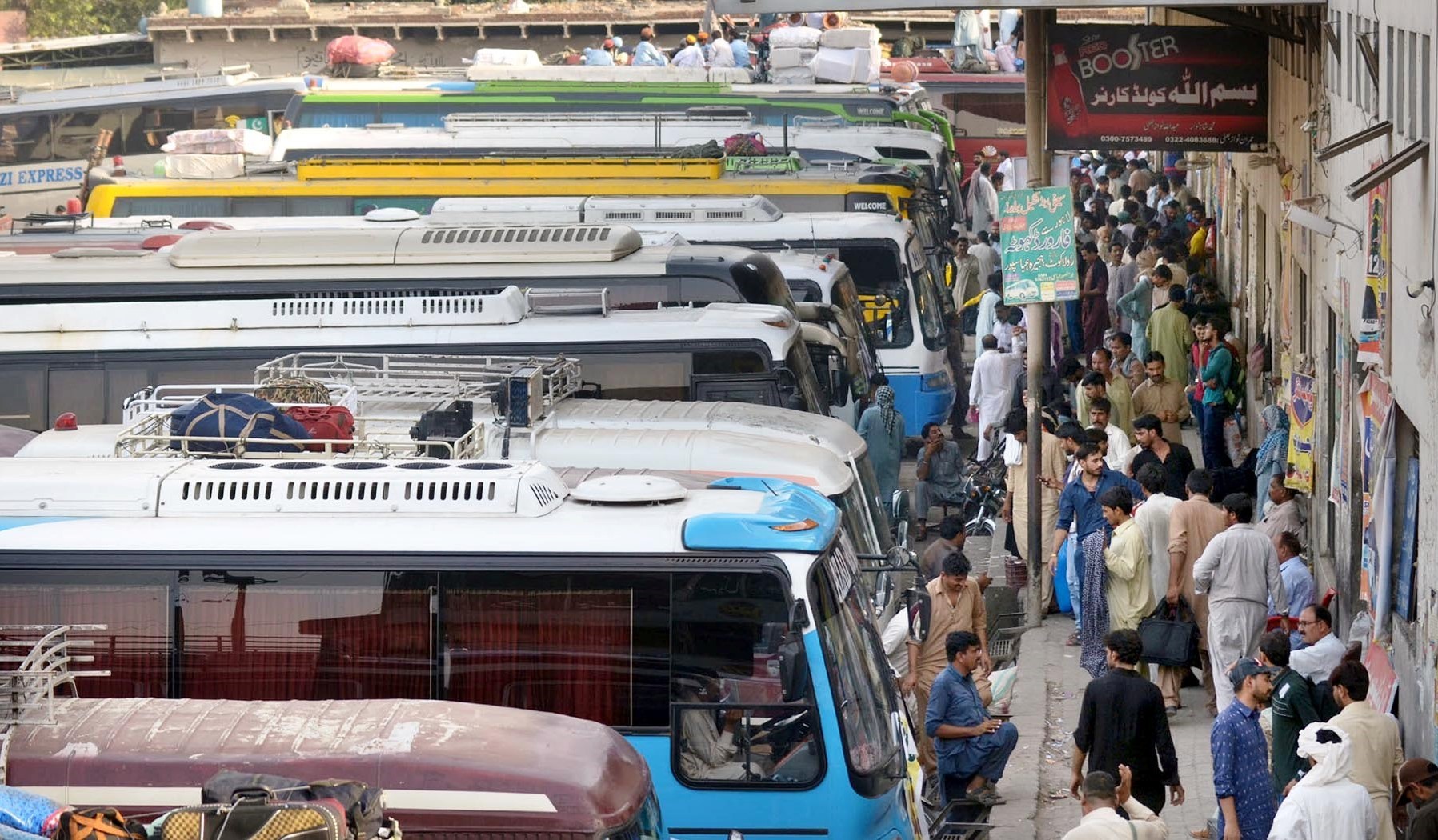 Special Teams Deputed at Lahore Bus Stands To Check Polio-Affected Children
LAHORE– The District Administration Lahore has commenced to keep a close watch on the children coming to Lahore from Bannu, Dera Ismail Khan and Lakki Marwat with regard to polio and IPV vaccination due to surfacing of some new polio cases in the said districts.
Special teams, which are also known as transit teams, have been deputed on all the wagon and bus stands including Badhmi Bagh Larry Adda, Naizi Bus Stands, Jinnah Terminal and others after Deputy Commissioner Lahore Ms Saleha Saeed gave special instructions to all the assistant commissioners.
DC Lahore Ms. Saleha Saeed directed transit teams to forthwith check all buses and wagons coming from these districts and if child is found among the passengers he or she must be administered polio and IPV drops along with noting all the particulars of each child.
She has also directed Administrator Larry Adda and Secretary Regional Transport Authority Lahore to depute staff for checking of buses. "All Assistant Commissioners and DDOs Health to visit the transit teams and if any negligence is committed in this regard stern action would be recommended against the employee" she added. However, soon after the direction of DC Lahore, transit teams have been deputed which have started working as per direction.
'Theatres not to be allowed vulgarity'
Deputy Commissioner Lahore Ms. Saleha Saeed has said that District Administration Lahore would not allow theatre industry to spread vulgarity and vulgar dances and dialogues in stage dramas and it would strive best to eliminate this practice and would take all measures to provide healthy entertainment to the audience through theatre industry.
On receiving complaints, DC Lahore Ms. Saleha Saeed directed AC Headquater Khawar Bashir who immediately called a meeting of theater owners and managers and asked them to follow all rules and regulations.
He also directed not the change dancer without prior permission. It is also compulsory for following the timing of drama and submission of drama script in DC office. District Administration will also monitor the rehearsal of each drama.— PRESS HANDOUT