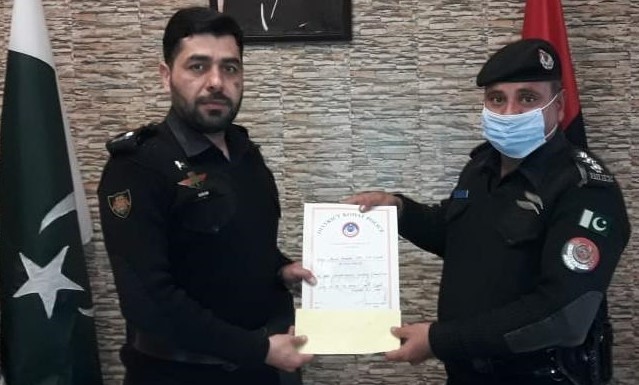 SP Ops Kohat Ikram Ullah Gives Cash, Certificate to SHO Cantt For Performing Well
KOHAT– SP Operations Kohat Ikram Ullah gave cash and a certificate to Station House Officer Cantt Inspector Amjad Hussain for showing best performance.
At a ceremony held at the District Police Office, the SP acknowledged the performance of the SHO in professional policing.

Addressing the ceremony, Ikram Ullah said all those official who will perform in their working would be rewarded in the same way.
He made it clear that Kohat police would spare no moment to protect lives and properties of people besides establishing the writ of the state.
The SP urged his force to continue playing their role in elimination of crimes and social evils from the society.–LM