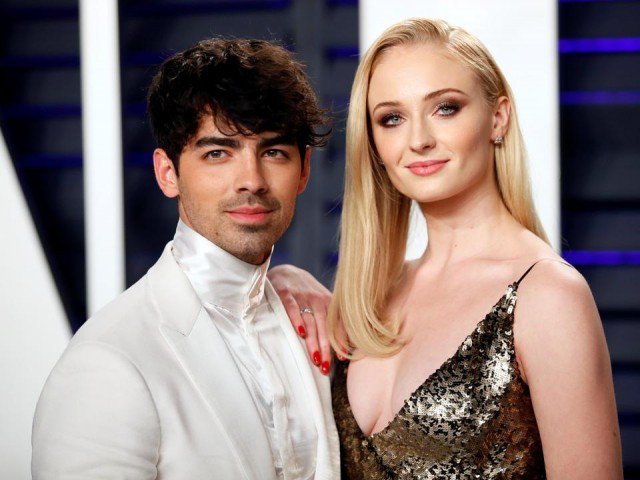 Sophie Turner Reveals Nearly Ending Her Relationship With Joe Jonas A Day Before Their Wedding
LAHORE MIRROR (Monitoring Desk))–There was more behind Game of Thrones star Sophie Turner and pop star Joe Jonas' wedding in Las Vegas earlier this month. The couple was married by an Elvis impersonator in the presence of their families and close friends, including Joe's brothers Nick and Kevin, and Bollywood starlet Priyanka Chopra.
Sophie has now revealed that she and Joe ended their relationship a day before their surprise wedding. "It was the worst day of our lives. For a second we both had cold feet, then 24 hours later we were both, like, 'Never mind'," Harper's Bazaar quoted her as saying. Sophie and Joe were with Nick, Priyanka, Kevin and his wife Danielle at the 2019 Billboard Music Awards right before they got married. The actor, who has been open about her mental health struggles, hinted that the breakup had to do a lot with it. "I was going through this phase of being very mentally unwell. He was, like, 'I can't be with you until you love yourself, I can't see you love me more than you love yourself.' I think he kind of saved my life, in a way," added Sophie.
Joe took to Twitter to congratulate the Game of Thrones cast after the series finale on Sunday. "When you realize Game of Thrones is over! Congratulations to everyone that worked on this incredible life-changing television series. I have to thank you for introducing me to the incredible Sophie Turner. Long live the Queen in the North," he wrote. Sophie and Joe got married in April and will host another ceremony in France later this year.
SOURCE: THE EXPRESS TRIBUNE