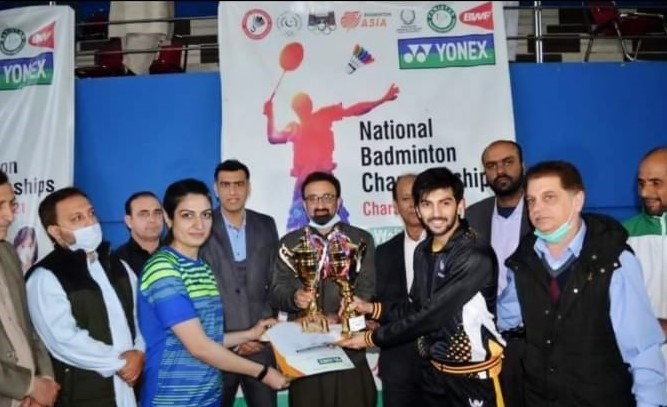 SNGPL Players Muqeet and Zubaira win Badminton Double Titles
LAHORE– The Sui Northern Gas Pipelines Limited (SNGPL) players Muqeet Tahir and Zubaira Islam have won women double titles in the 58th National Badminton Championship held at Charsada the other day.
Zubaira (SNGPL), Pulwasha (NBP) became Women Double National Badminton Champions after beating Wapda.
While, Muqeet Tahir (SNGPL) and Kashif Sulhri (NBP) became champions in Men double in National Badminton Championship after beating Wapda players.
The Director General Sports Khyber Pakhtunkhwa (KP) was the chief guest at the final ceremony and distributed trophies, certificates and cash prizes amongst the finalist.— PRESS RELEASE