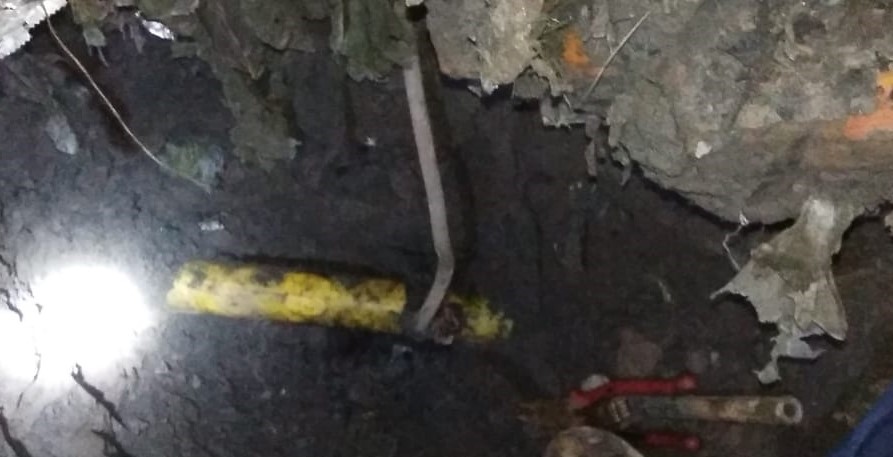 SNGPL Officials Detect Gas Theft in Mehmood Booti, Disconnect Direct Bypass
LAHORE– The Sui Northern Gas Pipelines Limited (SNGPL)'s special task force on UFG control HO Wednesday conducted a successful raid  in village Sangian Aassu Mehmood Booti Lahore and disconnected a direct bypass from site. 
During raid, it was found that a 2 inch diameter clamp was installed on 2 inch diameter main PE  pipe  through which pilfered gas was being used in 15-20 no.of houses in the village.
It is also pertinent to mention that heavy gas leakage was noticed through clamp. The operation continued late at night, bypass was removed and line repairing was also carried out on spot.
The case is being processed for booking of volume as per SOP. Moreover, an application in the  local police station is also being submitted for lodging FIR against the pilferer.— PRESS RELEASE