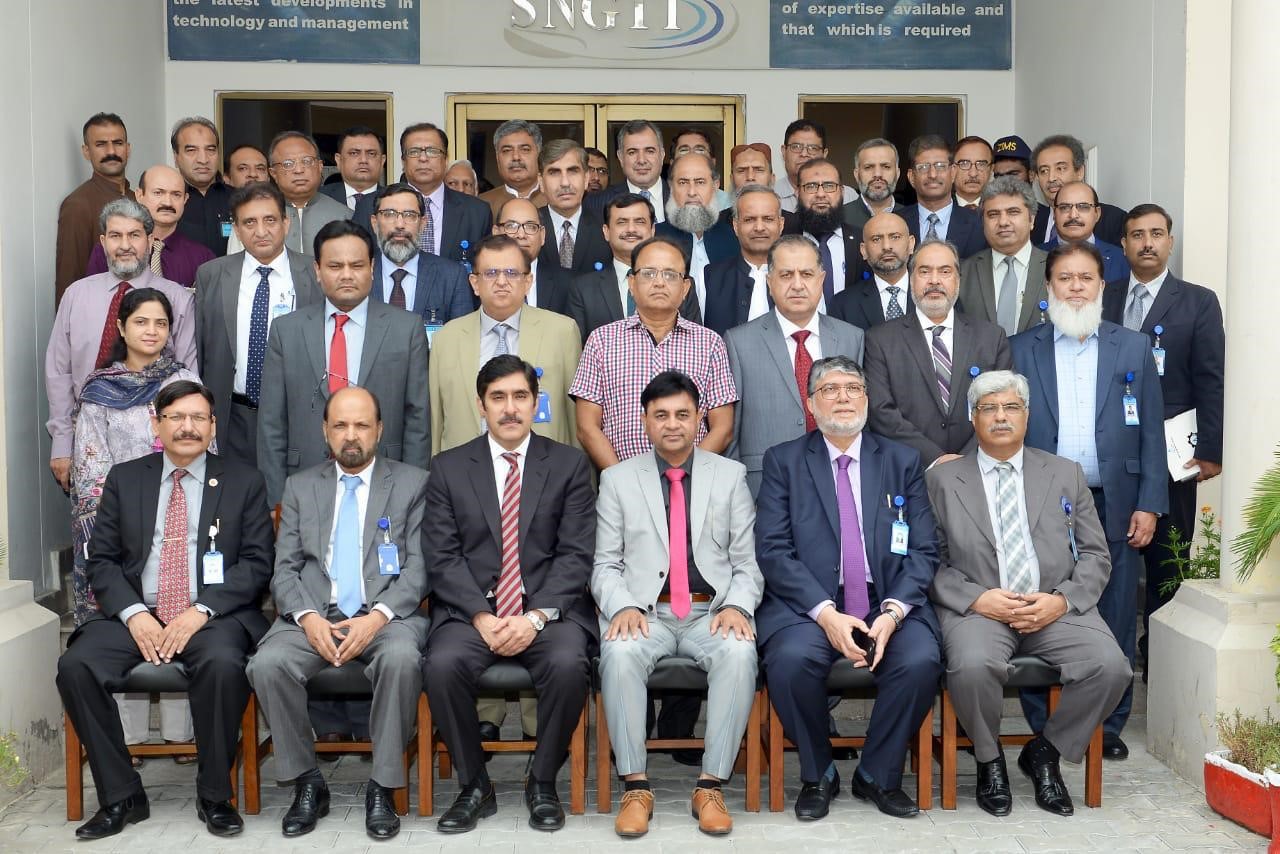 SNGPL, NAB Hold Seminar on Eradication of Corruption
LAHORE– The Sui Northern Gas Pipelines Limited Lahore (SNGPL) in collaboration with the National Accountability Bureau (NAB) Lahore held seminar on "Corruption and Role of NAB for its Eradication" at the Sui Northern Gas Training Institute Lahore (SNGTI).
Director NAB Lahore S M Hasnain Ahmad, was invited as a representative from NAB to conduct an informative session on anti-corruption and accountability.
Mr. Mahmood Zia Ahmed, MD SNGPL graced the seminar as Chief Guest for the occasion. While addressing the seminar, Mr. Mahmood Zia Ahmed, MD SNGPL advised the Management of SNGPL to be proactive to eradicate the menace of corruption.
He urged upon the need to develop recognition amongst the public and developing the habit of living within means.
Further, he commended that next generation should be taught by not letting them live beyond their means. Moreover, he also opined, when practiced religiously, will eliminate the very reason of corruption.
Earlier very comprehensive, informative and interactive session was conducted by NAB Lahore. Mr. Hasnain Ahmed, Director (NAB) and Mr. Sajid, Deputy Director (NAB) gave a detailed presentation on the NAB Ordinance.
They guided all participants to read the NAB Ordinance very carefully to keep themselves updated on this vital legislation for National progress and devlopment, as this would enable them keep an eye on their surroundings and watch for the people living beyond their means. S.M. Hasnain Ahmad, Director NAB reiterated the audience by defining the term corruption to give an overview of the concept.
He referred to the definition of corruption by National Anti-Corruption Strategy (NACS) and explained its nature, "A behavior on the part of public office holders in the public and private sectors whereby they improperly and unlawfully enrich themselves or/and those close to them or induce others to do so, by misusing the position they occupy. Simply corruption is the misuse of entrusted power for private benefit".
Afterwards, a lively and interactive session was conducted by S. M Hasnain. Officials of SNGPL asked questions on the working of NAB, judicial process, plea bargaining and effects of conviction on high profile cases.
The NAB officials replied to the questions within the framework of legislation. They appreciated the interest of participants and quality of their questions on this national issue.
In closing remarks, MD SNGPL thanked Mr. Hasnain for addressing the participants on the issue of quality governance. He also noted that flawless leadership is key to ensure eradication of corruption and pave way for economic development free from unnecessary hurdles.
The event concluded with MD SNGPL presenting Mr. Hasnain with a token of appreciation.
Deputy Managing Directors SNGPL Aamir Tufail and Sohail Gulzar, Senior General Managers, Syed Jawad Naseem, Azam Khan Wazir, Ijaz Ch, Mohammad Aslam, Sibghat Ullah, Waseem Ahamad, Khalid Aftab, and other senior officers of SNGPL also attended the seminar.— PRESS RELEASE