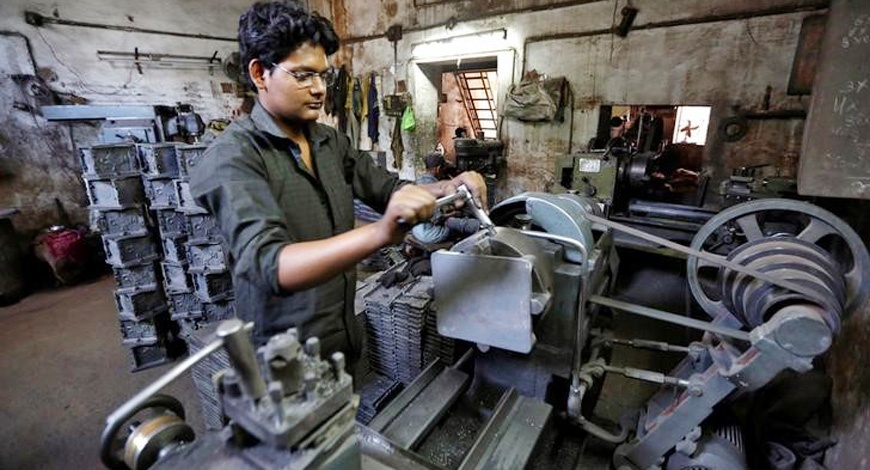 LAHORE– The Small and Medium Enterprises Development Authority (SMEDA) has submitted recommendations for Federal Budget 2021-22 to the Ministry of Industries & Production for onward submission to Ministry of Finance (MoF) and Federal Board of Revenue (FBR) to seek special attention for SMEs in the upcoming budget.
Mr. Hashim Raza, Chief Executive Officer of SMEDA today in a press statement issued here today informed that to compile the recommendations, SMEDA had conducted a round of consultation with key SME stakeholders including, chambers of commerce and industry, trade associations, private sector and women entrepreneurs to solicit their inputs for developing SME specific policy recommendations / proposals for Federal Budget 2021-22.
He said that SMEs, being the most important sector of economy require assistance and support to ensure their sustained growth. This past year businesses faced economic crisis due to Covid-19, that affected their productivity and revenue by hitting both the workers and owners of the Small and medium-sized enterprises (SMEs) at broader level, he said and urged that in the time of current economic downturn, there is a need of working out an even smoother pathway in the next financial year to support SMEs in such critical times.
Giving a brief overview of his Budget recommendations, Mr. Hashim Raza told that SMEDA has proposed simplification of tax procedures, reduction in number of taxes for SMEs and reduction in corporate tax for small companies as well as restoring final tax regime for SMEs. Furthermore, rationalization of withholding tax rates for the small and medium businesses has been proposed to facilitate SMEs. In addition, it has been proposed to establish National Tax Authority to unify filing of returns, settlement of liabilities and harmonization of taxes to avoid double taxation. To facilitate small businesses, it is proposed to enhance exemption limit of GST (@17%) and collection of @ 1% income tax from Rs.10 million to Rs. 30 million.

Furthermore, proposals related to rationalization of tariff and customs duty on the import of raw material and machinery are also included to facilitate local industry. For export promotion, 6% R&D support is proposed to be restored and extended to key SME growth sectors such as leather, sports goods, horticulture, surgical instruments, cutlery, garments and home textiles.
In order to increase SMEs access to credit, it has been proposed that the government may take steps to introduce financial schemes for new startups and women entrepreneurs.
This includes; special financial schemes at reduced interest rate for various SME sub-sectors against their performance in terms of exports and lending schemes for WEs for purchase of machinery. It is proposed that Leasing and Modaraba Companies which fulfil prescribed participation criteria may be allowed to participate in financial schemes for SMEs announced by the State Bank of Pakistan (SBP).
Other proposals related to establishment of industrial estates for SMEs, Material Testing Laboratories, Gem City, Film City, Marble and Granite Training Institution, and Women Business Complex, to promote infrastructure, technology acquisition and skill development have also been made a part of the proposals and recommendations for Federal Budget 2021-22, Said CEO SMEDA.— PRESS RELEASE