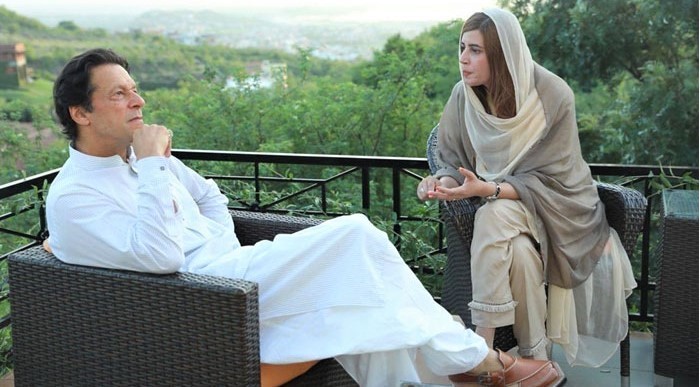 Sister's Appointment: Zartaj Feels Shame In Cabinet Meeting As PM Refuses To Listen Her
ISLAMABAD– Prime Minister Imran Khan on Monday expressed his dismay over the role of State Minister For Climate Change Zartaj Gul Wazir in using her influence to get her sister appointed as NACTA director, disallowing her to give explanation during cabinet meeting.
The premier had taken notice of the case when the media showed a letter from Wazir's office recommending her sister for the job.
The minister had taken back the letter as directed by the prime minister.
During the cabinet meeting, when Wazir tried to speak to offer her explanation on the issue, the premier refused to take her stance. "You shouldn't have done that," said the prime minister.
PM Imran directed the ministers to not misuse their office. According to The News, Gul's Principal Staff Officer Sami-ul-Haq wrote a letter to the secretary interior on February 27, 2019, which stated, "I am directed to refer to your telephonic conversation with Ms Zartaj Gul, Minister of State for Climate, regarding the appointment of Ms Shabnam Gul in Nacta. The CV of Ms Shabnam Gul is attached herewith for further necessary action please."
The government's move was widely criticised on social media.
Minister for Science and Technology Fawad Chaudhry, while responding to a tweet had said, Shabnam Gul has is a "PhD in [counter] terrorism and FATA, and selected after interviews".
However, NACTA did offer a clarification in this regard saying that it received a total of 12 requests from employees of different federal and provincial government departments working in BS 17 to 19 for posting in NACTA on deputation basis.
"Ms Shabnam Gul was one of the selected candidates. The committee recommended her purely on merit for posting against one of the vacant posts of directors as she is already working in BS-19," it clarified.
SOURCE: GEO NEWS