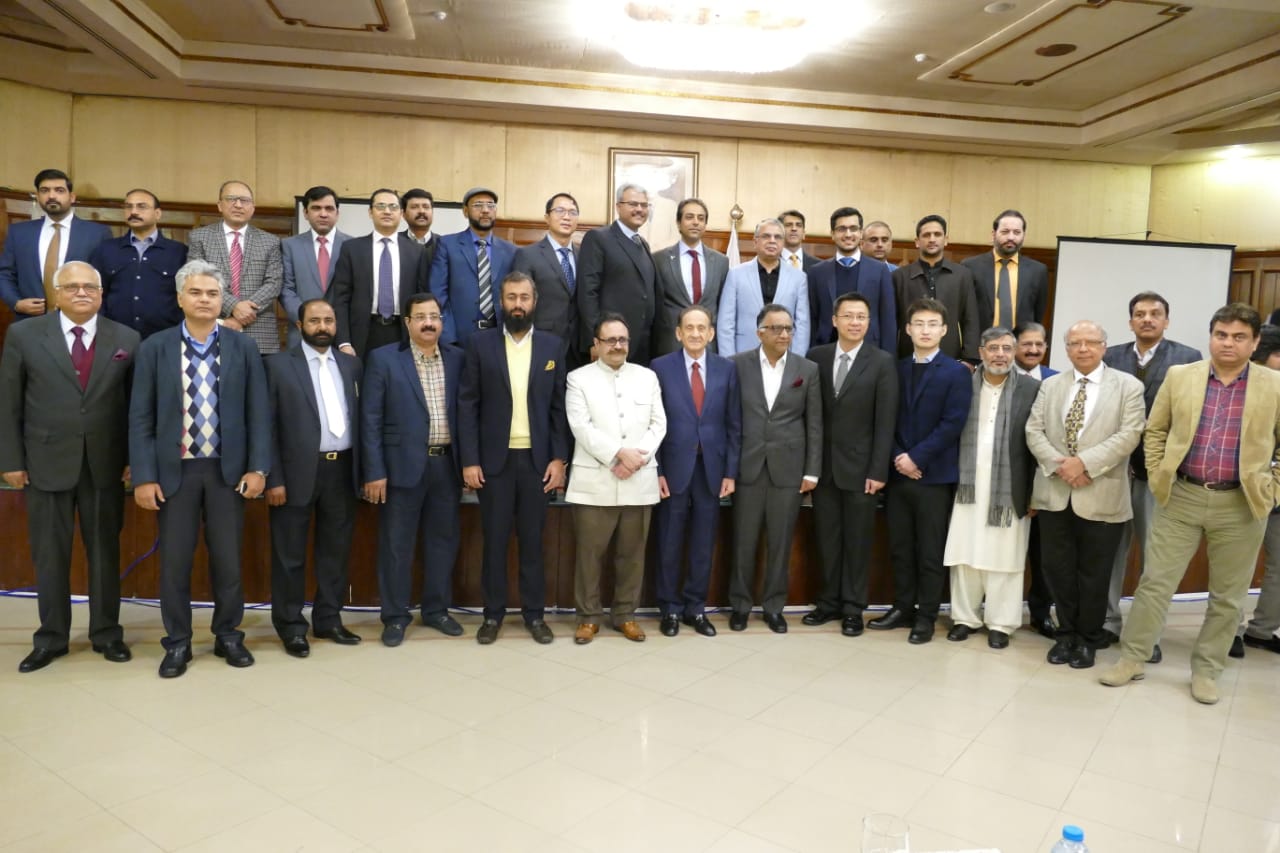 Singapore's Investors Show Interest In Joint Ventures With Pakistanis
LAHORE (Press Release)– A high-lever business delegation from Singapore today met officials of the Punjab Board of Investment and Trade to look into potential areas of investment in the province.
PBIT hosted an exclusive event for the delegation led by Mr Shamsher Zaman, who is a member of the Singapore Business Federation, chairman of the Middle East Business Group and vice chairman of the South Asia Business group.
It was the first-ever a big business delegation from Singapore is visiting Pakistan with an objective to identify potential areas for cooperation and collaboration.
Interaction between business communities of the two countries can greatly help Pakistan and Singapore to boost their trade relations.
Chairman PBIT Sardar Tanveer Ilyas deliberated on the importance of CPEC and Special Economic Zones with the potential to generate new employment opportunities, reduce endemic poverty and attract much-needed foreign investment in the country through joint ventures.
He said that Pakistani government was committed to ensure that the best facilitating environment to the foreign investors in almost all the spheres of economic activity. Local manufacturers, industrialists and investors will be given equal opportunities and incentives under CPEC.
Talking about close bilateral relations between Pakistan and Singapore, the head of delegation Mr. Shamsher Zaman expressed his gratitude for the warm welcome and gestures which he regarded as a manifestation of the brotherly relations that existed between the two countries.
He further added, youth from both counterparts should come forward to play their pivotal role in further strengthening two-sided relations and cooperation.
He also called for exchange of trade delegations on reciprocal basis that would pave the way for expansion of trade and investment ties between the two economies.
While speaking at the Conference, CEO PBIT, Mr. Jahanzeb Burana gave a brief presentation to delegation about the major initiative of the current government which are Regulation reforms, Special Technical Zones and technology parks, dedicated Garment/Apparel Zones (QAP).
Moreover, to discuss the mutually beneficial areas of collaboration, Jahanzeb Burana highlighted Punjab's potential to attract investors particularly focusing on Special Economic Zones as well as advice on the feasibility of the specific projects.
While talking about CPEC, he mentioned the mega projects under CPEC and major investments that have happened in Punjab recently. These investment opportunities are providing a platform to trigger business environment.
He apprised the delegation about ongoing developmental projects in a range of sectors including Health, Pharma, automobiles, agriculture, construction, energy, and infrastructure, to enhance trade and investments in the region.
Mr Alan Tan, Representative of Singapore Business Federation gave a comprehensive presentation regarding their potential key sectors for investment and key trading partners.
He highlighted that SMEs are an important part of Singapore's economy and the same is true in Pakistan, so we brought a number of SMEs from various sectors from infrastructure to food business.
Delegation members represented a wide range of sectors such as construction, oil and gas, agriculture and livestock, chemicals, professional services, plastic and rubber industries, logistics, packaging, power, marble, Halal food and others.
The delegation held business-to-business (B2B) meetings with Pakistani businessmen in a bid to explore new trade and investment opportunities in Pakistan.
The event underscored the importance of close ties and enhancing people-to-people networks and all-around cooperation to further deepen the bond between the two nations.