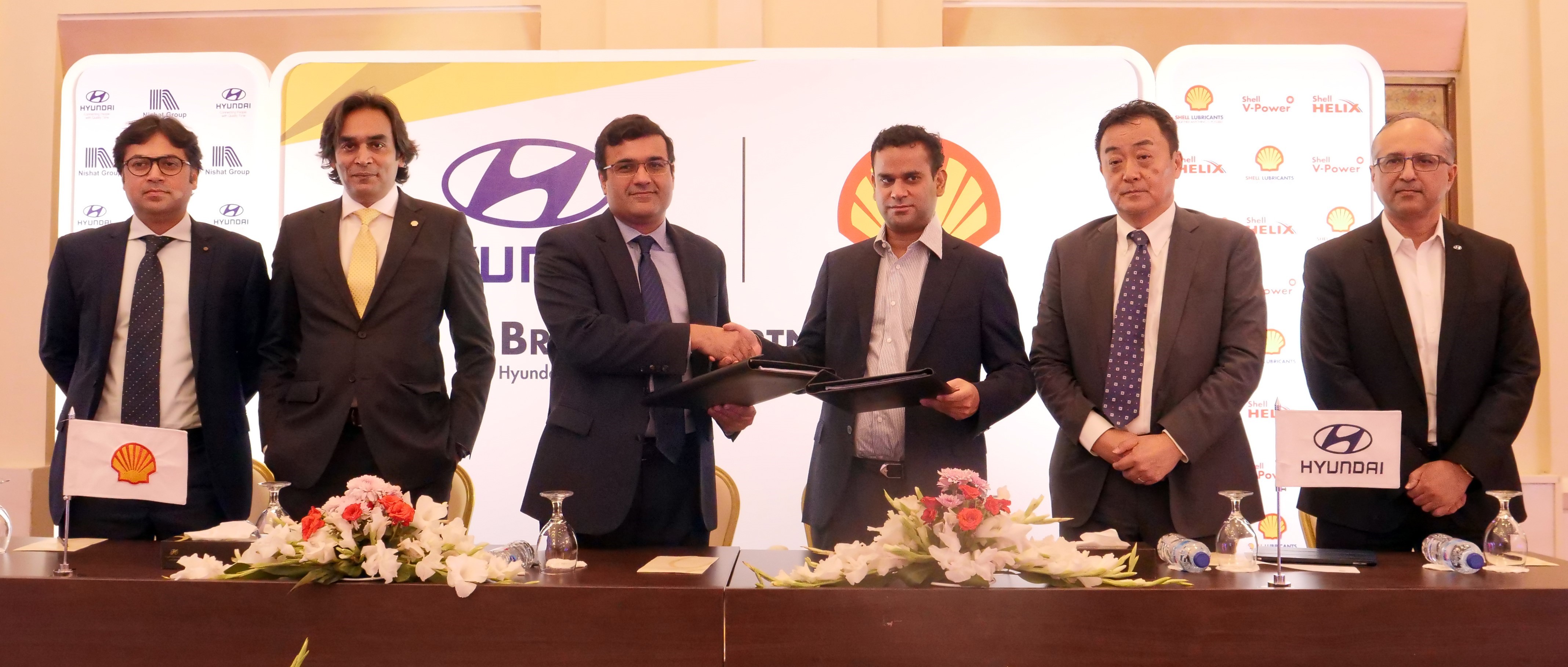 Shell Pakistan And Hyundai Nishat Strike Landmark Partnership
LAHORE– Shell Pakistan Limited and Hyundai Nishat Motor Private Limited have signed an agreement at a ceremony held in Lahore, creating together a value for their customers. 
Bringing this global partnership between Shell and Hyundai to Pakistan, Shell will be providing exclusive aftermarket services to Hyundai customers.
Hyundai Nishat has endorsed Shell V-Power as the preferred choice of fuel and recommends Shell Helix products for their vehicles. 
Hyundai Nishat Motor (Private) Limited (Hyundai Nishat), a Nishat Group company, is a joint venture among three leading corporations; Nishat Group, Sojitz Corporation (Japan) and Millat Tractors Ltd. Hyundai Motor Company (Korea) has partnered with Hyundai Nishat for the manufacturing, marketing and distribution of Hyundai's modern vehicle product line in Pakistan.
Speaking at the signing, Haroon Rashid, Country chair and Managing Director of Shell Pakistan said, 'We are delighted to partner with a renowned global brand, Hyundai.  Shell has been working closely with Hyundai across many markets since 2005; and are proud to bring this collaboration to the Pakistan market.  We aspire to offer Hyundai customers in Pakistan the best – be it in products, technology, aftermarket care or service experience.'
Commenting on the partnership, Sato Tatsuya, Chief Operating Officer of Hyundai Nishat said, 'We have always provided our customers top quality products and services.  With this in mind, we are excited and confident to be collaborating with a prominent brand like Shell Pakistan to ensure our customers benefit superior quality car care and driving experience.'— PRESS RELEASE