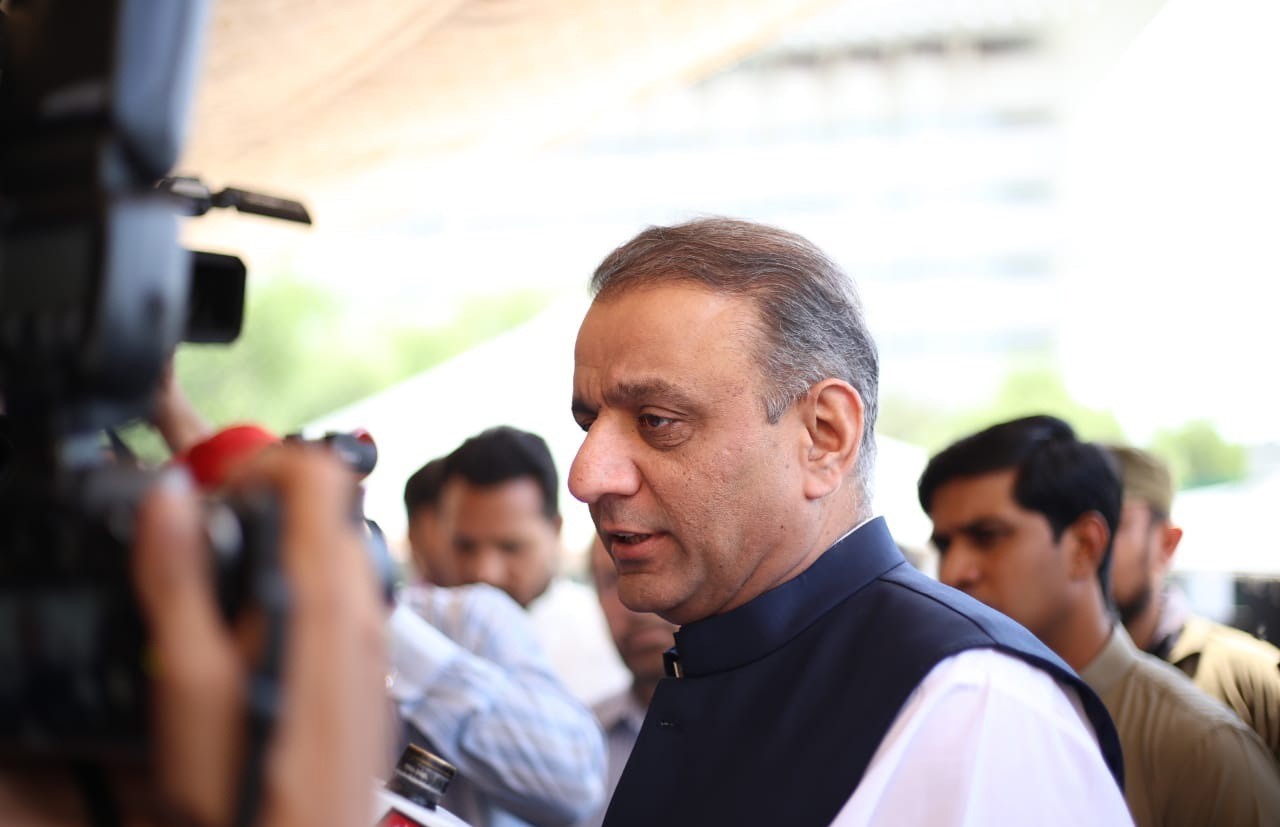 Shehbaz's Resignations Give Others Opportunities To Avail: Aleem Khan
The PTI leader said new local bodies system would establish system at the tehsil level to solve people's problems and provide them a big relief
LAHORE– Pakistan Tehreek-e-Insaaf leader Abdul Aleem Khan has said the resignations of Shehbaz Sharif is a positive step as this step will provide opportunity to others.
"Apparently it occurs that Shehbaz Sharif will not be come back Pakistan and there will be more changes in PML-N as well in the coming days," he said while talking to reporters outside the Punjab Assembly on Friday.
Replying a question, Khan claimed PTI and PML-Q have strong and ideal working relationship which would further grow in the coming days.
Talking in reference to new Local Bodies System in Punjab, Abdul Aleem Khan said after long working on it such Local Bodies System would be introduced in which powers would be delegated at local level and issues of common man would also be solved at its door steps.
The PTI leader said as Minister Local Government he also contributed a lot during six months and a number of priorities have been taken from KPK's Local Bodies System as it was an ideal and because of that masses of KPK accorded two third majorities to PTI government there.
Khan said through village councils and neighborhood councils there would be historic steps in the Punjab and developmental process would start at the same time in 25 thousand villages of Punjab simultaneously which would be game changer for the Punjab.
He stressed that last local bodies system in Punjab failed due to the fact that the then Chief Minister and until unless Provincial Government not delegate its power local bodies institutions cannot be strengthened.
Khan said Prime Minister Imran Khan has taken personal interest in the preparation of the new Local Bodies System and his recommendations have also been included.
He said present government of PTI is going to fulfill all the promises and new local bodies would establish system at the tehsil level to solve the people's problems and provide them a big relief.–PRESS RELEASE