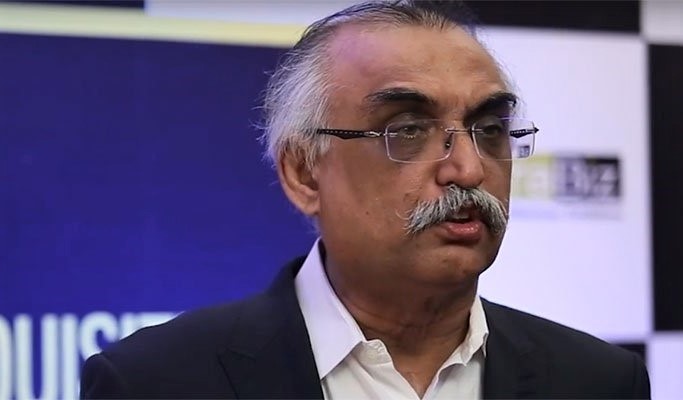 By Faisal Ali Ghumman
T

he Federal Board of Revenue's officers have conveyed their serious concerns and reservations over the federal government's decision to appoint Syed Shabbar Zaidi as the bureau's chairman.
The appointment of a partner of chartered Accountant firm to the most important and sensitive position i.e chairman FBR  is considered a high-risk area for conflict of interest and Mr Shabbar's placement is one fit case. 
Prime Minister Imran Khan appointed renowned chartered accountant and tax affairs expert Syed Shabbar Zaidi as chairperson FBR,
 making his announcement on Monday during a conversation with reporters and media personnel in the federal capital.
Zaidi's name has been finalized by the premier only two days after the previous announcement that senior Customs officer and additional secretary in the finance division Ahmed Mujtaba Memon would be appointed the bureau's chief.
Previously, Islamabad High Court declared Arshad Ali Hakeem's appointment as Chairman FBR as illegal and unconstitutional.
Being a senior partner of an accountancy firm A F Ferguson & Co, Mr Shabbar's appointment raises serious doubts about his impartiality and sincerity with Premier Revenue Agency as he is pleading the cases of companies involving hundreds of billion of rupees as tax revenues.
Informed sources in the Inland Revenue Service (IRS) told lahoremirror.com that Mr Shabbar's appointment has been made while ignoring more than 10 senior most Inland Revenue Service and Pakistan Customs Service Officers serving in BS-22.
This action has also been viewed as mistrust and no-confidence in more than 2,000 officers working in both cadres of FBR, they added.
A senior FBR official was of the view that the government is repeatedly demoralizing the two cadres in FBR by appointing chairman FBR either from PAS and now a private individual from a chartered accountant firm.
"If at all his expertise is inevitable to be utilised , the govt may appoint him as advisor being the prerogative of the govt to appoint any person against a position meant for political appointees," the officer said.
The officer, who wished not to be identified as he is not authorized to speak on the record, said,  "The FBR officers request the government to review this decision and appoint one of the officers in BS 22 from IRS or customs, otherwise the prevailing unrest may further widen the revenue shortfall being faced by FBR through the wrong policy measures taken by the previous government without working out the revenue implications."
"There is every likelyhood that this decision may be challenged in court of law", he said.
Zaidi's professional career
Shabbr Zaidi is a senior partner at A F Ferguson and Co, a leading accountancy and advisory company in Pakistan and a Price Waterhouse Coopers member firm. He has previously served as provincial finance minister in the Sindh caretaker cabinet in 2013.
Zaidi has also served as president of the Institute of Chartered Accountants of Pakistan and as chairman of the South Asian Federation of Accountants (SAFA) in the past, and has also authored several books, including Panama Leaks – A Blessing in Disguise – Offshore Assets of Pakistani Citizens, A Journey for Clarityand Pakistan: Not a Failed State.
The government is yet to issue an official notification for his appointment as FBR chairperson.
Zaidi's appointment comes days after the removal of Jahanzeb Khan from the position as head of the tax collection body.
On Saturday, the government appointed Dr Reza Baqir – a Pakistani economist working for the International Monetary Fund (IMF) – as the governor of the State Bank of Pakistan.
The key appointments to the key positions come as Islamabad seeks to finalise a bailout package from the global lender..— LAHORE MIRROR