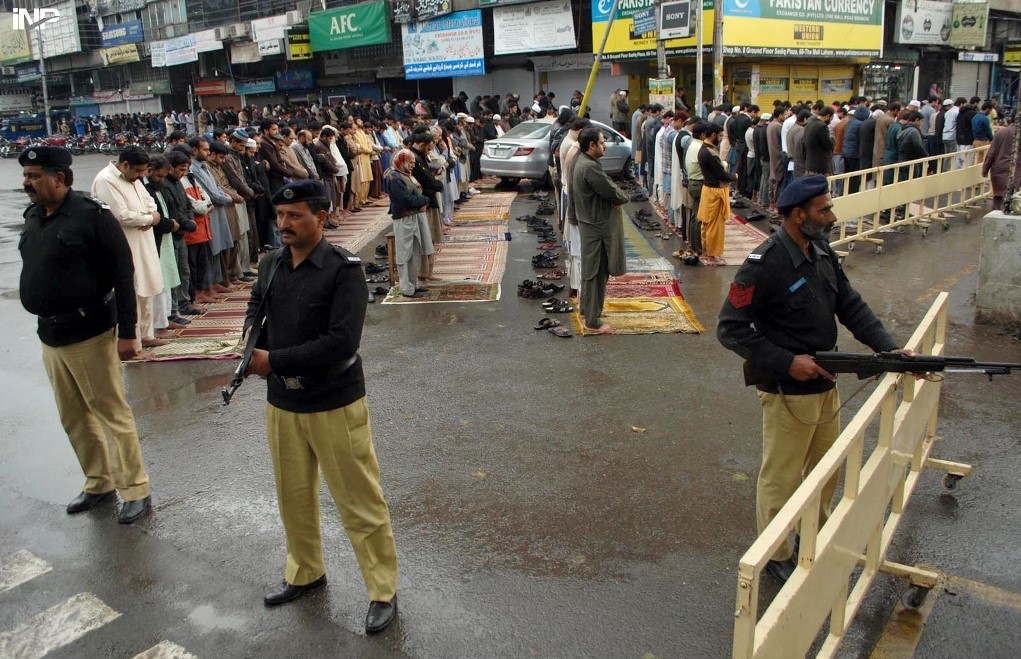 Security High Alert Ordered Across Punjab After Quetta Blast
LAHORE– Inspector General of Police Captain (retired) Arif Nawaz Khan Friday ordered a security high alert for all sensitive places and worship places across Punjab after a blast in a mosque in Kuchlak area of Quetta.
The CCPO Lahore, all RPO,s CPOs and DPOs were directed through wireless message by the IG Punjab to visit fields and review security arrangements of sensitive and important places.
The field officers were also asked for enhancing search sweep and combing operations in the vicinity of sensitive places and worship places.
The IG Punjab also directed to increase the patrolling hours of patrolling forces including Dolphin Squad and Police Response Unit (PRU) besides increasing the security at inter provincial and inter district check posts.
At least four people were martyred and 22 injured on Friday when a bomb exploded inside a mosque in Quetta's Kuchlak area, police said.
According to initial investigation by the police, the explosion was carried out with an improvised explosive device (IED) which was planted inside the mosque.
"The blast was carried out through a timed device that was planted under the wooden chair of the prayer leader," Quetta's chief of police Abdul Razzaq Cheema told Reuters.— PRESS RELEASE