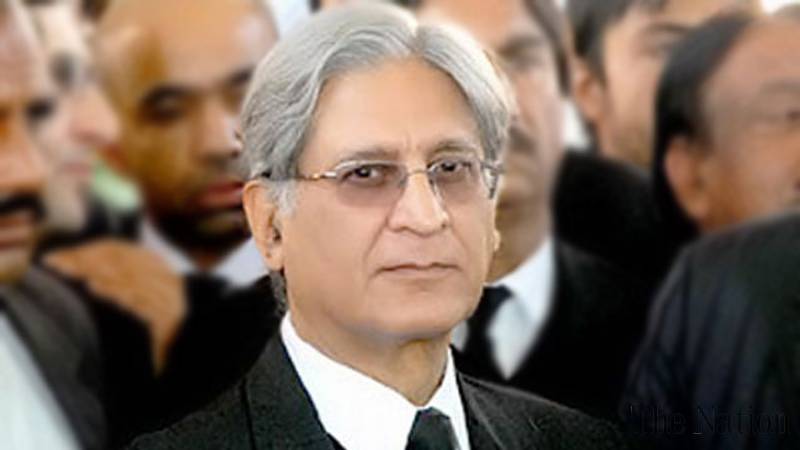 Seasoned Lawyer Aitzaz Ahsan Says PM Has The Right to Appoint Army Chief
LAHORE MIRROR (Monitoring Desk)– PPP stalwart Barrister Aitzaz Ahsan has said it is the prime minister's right to appoint the army chief. 
Speaking to the reporters, Aitzaz said that it was a question of the parliament's sovereignty. 
"It is a principle of parliamentary sovereignty," argued Aitzaz. "The court cannot intervene."
Aitzaz said that the Supreme Court was a respectable institution but parliamentary sovereignty is supreme.
"Regardless of whether Prime Minister Imran made the right decision or the wrong one, it is not the right of the judge or anyone else to make this appointment."
He added that under Article 48 of the constitution, the court should not be commenting on how many people voted or did not vote in a cabinet meeting. "One can challenge the extension on the basis of qualification, but the prime minister, not the court, has the right to make that decision," he said.
Asif Zardari is an 'iron man', Sharif fled in 2000 as well
Aitzaz said that Asif Zardari's condition was much serious than Nawaz Sharif's.
"Zardari is an 'iron man', his health is not in a good state, however, he refrains from filing an appeal for bail despite the party leadership persuading him to do so," he said.
He said that Nawaz had fled the country in 2000 after striking deals with Saudi Arabia and the United Kingdom.
"Zardari has only two demands, he wants his personal physician and his case to be head in Karachi," Ahsan said.
The former supreme court bar association president said that not conducting the trial in Karachi was sending a wrong impression.