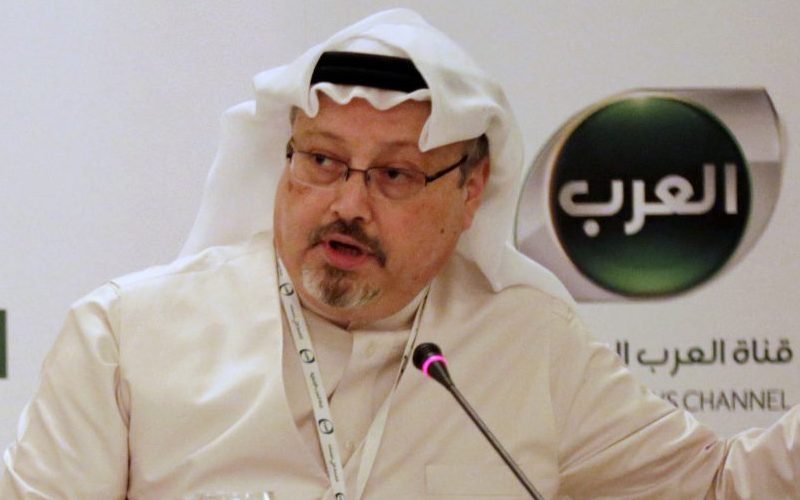 Saudi Crown Prince Ordered Jamal Khashoggi's Murder, Concludes CIA
Washington Post, AP report US intelligence officials concluded Mohammed bin Salman ordered killing of his country-fellow journalist
LAHORE MIRROR (Monitoring Desk)– Saudi Crown Prince Mohammad bin Salman ordered the assassination of journalist Jamal Khashoggi in Istanbul, US top media reported on Friday while quoting the CIA's conclusion into brutal killing that invited the global criticism.
The CIA's investigations contradict the Saudi government's assertions that MBS was not involved.
According to the Washington Post, who first reported the CIA conclusion, US officials expressed high confidence in the CIA assessment, which is the most definitive to date linking MBS to the killing and complicates President Donad Trump's efforts to preserve ties with one of the closest US allies in the region.
Both the Washington Post and the Associated Press cited unnamed officials familiar with the CIA conclusion.
The accuracy of the reports could not be immediately verified.
US Vice President Mike Pence, on a visit to Papua New Guinea, told reporters travelling with him that he could not comment on classified information.

"The murder of Jamal Khashoggi was an atrocity. It was also an affront to a free and independent press and the United States is determined to hold all of those accountable who are responsible for that murder," he said.
"We are going to follow the facts," the vice president said, also adding that the US wanted to find a way of preserving a "strong and historic partnership" with Saudi Arabia.
The State Department and the CIA declined to comment, the US media said.
Khashoggi, a contributing columnist for the Washington Post, was murdered at the Saudi consulate in Istanbul on October 2 when he went there to pick up documents he needed for his planned marriage.
A critic of the Saudi government, Khashoggi had resisted pressure from Riyadh for him to return home.
Saudi Arabia initially denied the involvement of its officials behind the killing, but as Turkish authorities continued to leak evidence of high-level involvement, Riyadh eventually admitted its agents executed the killing with a series of contradictory explanations.
SOURCE: NEWS AGENCIES