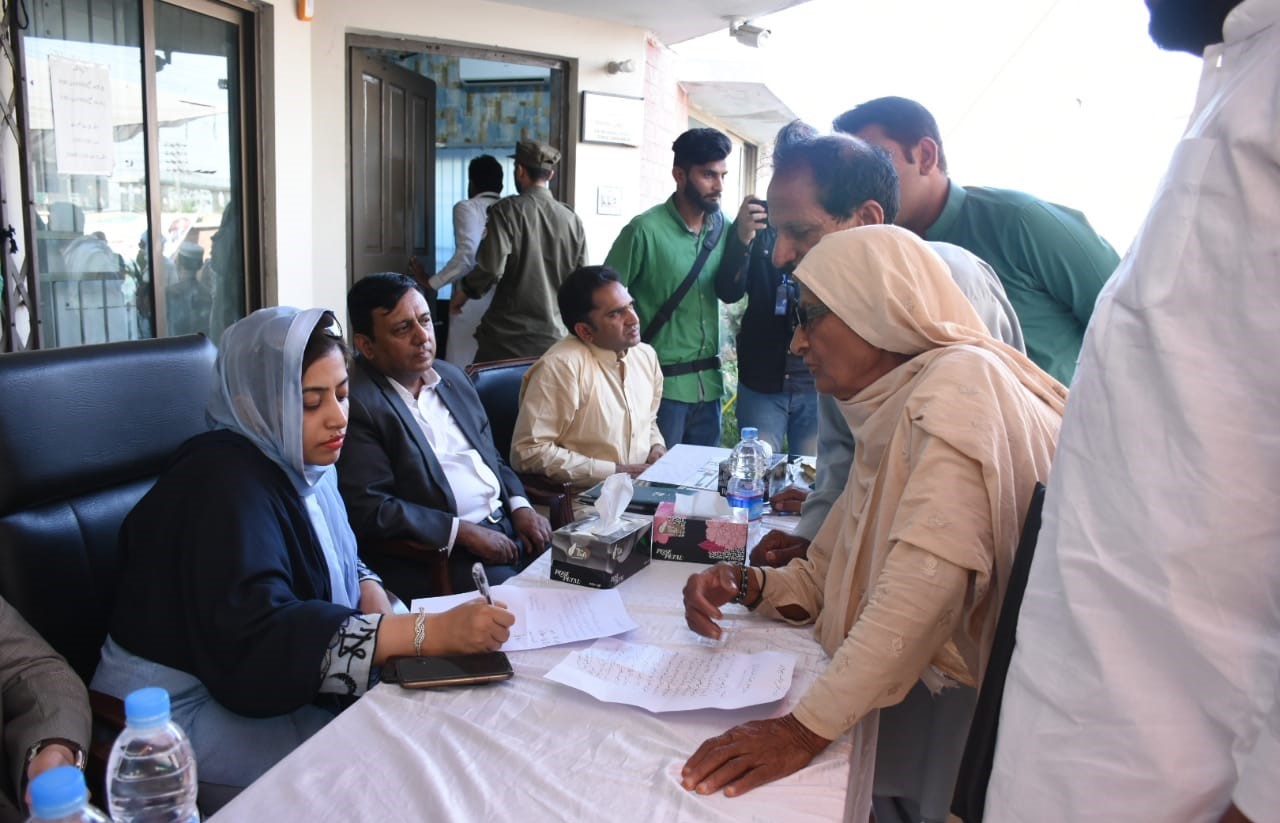 Saleha Saeed Spends Two Hours With Complainants, Issues Orders For Prompt Relief
Holds open court at tehsil Shalimar office
LAHORE– The District Administration Lahore held open court at Assistant Commissioner's Office tehsil Shalimar on Friday to listen the problems of citizens at their door step which continued consecutively two hours.
Deputy Commissioner Lahore Ms Saleha Saeed herself listened to applicants and issued directions to the officials concerned to solve their problems within short span of time.
Additional Deputy Commissioner Headquarter Lahore Amir Shafique and Assistant Commissioners of Tehsil City, Shalimar and Cantt-Ahmed Raza Butt, Abdul Razzaq Dogar and Umar Hayyat Gondal- were also present on this occasion.
Total 17 applications were submitted in the Open Court and DC Saleha Saeeed minutely read each application and sent it to the quarters concerned, satisfying the applicant to resolve the issue timely.
As far as the revenue and land related complaints were concerned, the DC directed the AC Shalimar to decide each case on merit.
DC Lahore Saleha Saeed said that it is the top priority of the District Administration to provide justice on their door steps.
"We are going to each Tehsil and we have started this process from Tehsil Shalimar and now we will set up Open Court in another Tehsil on next Friday" she added.
Crackdown against over-charging continues
On the direction of DC Saleha Saeed, the Price Control Magistrates continued crackdown against shopkeepers involved in overcharging on Friday and took strict action against them by taking 24 shopkeepers into custody and imposing fine of Rs46,000.
Similarly, five shopkeepers involved in massive overcharging were sent directly to jail after a summary trail by the price control magistrates.
Moreover, DC Lahore Saleha Saeed directed all additional deputy commissioners to be in field and check open market in regard with process of essential items.
She said the District Administration is fully alert to curb the artificial and self created inflation in open market by the shopkeepers.— PRESS RELEASE