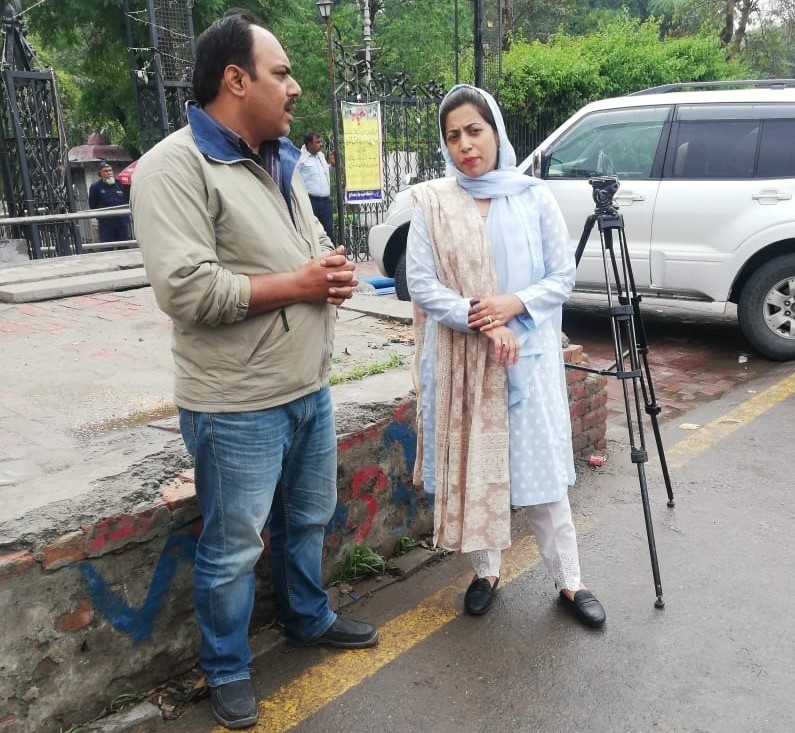 Saleha Saeed Activates All Departments For Pre And Post Rain Arrangements
LAHORE– The District Administration Lahore along with other allied agencies remained fully alert after torrential rain lashed the provincial capital on Wednesday.
Deputy Commissioner Lahore Ms Saleha Saeed activated all departments of taking pre and post rain arrangements following information of the met office.
On Tuesday night, the DC directed all Assistant Commissioners, field staff of LWMC, WASA and Zones to be vigilant and focus on the low lying areas of their jurisdiction and make possible pumping out of rain water within shortage possible.
She also alerted ACs to check the presence and working of field staff in this regard.
Saleha Saeed herself visited Lawrence road, LAskmi Chowk and other sore points of the provincial capital to review the pumping out of rain water.
She also sought report of water removing from each assistant commissioner. Similarly, on the direction of DC Lahore, Assistant Commissioners Model Town, Raiwind and City visited the lowlying areas and monitored pumping out of rain water.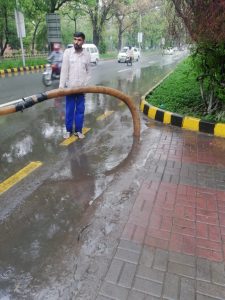 The DC Lahore said the District Administration is vigilant in days to come and is in touch with Met Office to get weather updates.
District Administration approves Rs10 million for 7 tehsil hospitals 
The District Administration Lahore has approved Rs10 million for the purchase of medical, surgical and electrical equipment for seven Tehsil Headquarters Hospitals of the provincial capital on Wednesday afternoon.
The administration has been purchasing and fulfilling the missing facilities in regard with equipment under the second phase.
A meeting was held under the chair of ADC Finance and Planning Lahore Warda Sorish at Nadir Hall which was participated by Medical Superintendents of seven THQs.
It was also decided in the meeting that the installations of X Rays Machines in hospitals would be made in coordination with Punjab Health Facilities Management Company and Data Entry Operator would be recruited on daily basis to run the affairs of the hospital smoothly.
DC Saleha Saeed herself is looking after the entire affairs of District Health Council that has successfully completed its first phase under which petty equipment had been provided in these said health facilities.— LAHORE MIRROR