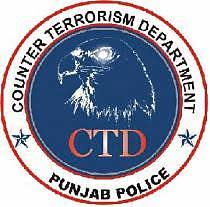 LAHORE MIRROR (Monitoring Desk)– A forensic report submitted to a joint investigation team probing the killing of four people by the Counter-Terrorism Department (CTD) Punjab's personnel in an alleged encounter in Sahiwal in January this year has spotted evidence of tampering in the digital records by the higher-ups, a news channel claimed on Friday.
The channel quoted forensic sources who claimed CTD officials tampered with the digital video recorder (DVR) hard disk before it was dispatched to the Punjab Forensic Science Agency (PFSA) for investigation.
The sources claimed they could identify the person who tampered with the DVR.
The DVR recordings have revealed details of who issued orders to fire at the ill-fated vehicle, the sources confided, adding that it was now necessary to conduct a polygraph test of top CTD officials.
A close examination of two submachine guns (SMGs) found from the site of the incident revealed that the weapons was also tampered with, the sources added.

Forensic experts also found a bullet embedded in the vehicle that was targeted by the CTD, they further said.
On January 19, four people including three members of a family were killed in an alleged shootout on Grand Trunk Road in Sahiwal with the CTD personnel who claimed to had killed a Daesh militant in the 'operation'.
Eyewitnesses, majority of them road users, however disputed the claim, saying the occupants of the vehicle  neither had fired at the authorities nor were any explosives recovered from them.
After the victims' family rejected the JIT's investigations, the Lahore High Court (LHC) ordered a judicial inquiry into the incident.
SOURCE: AGENCIES