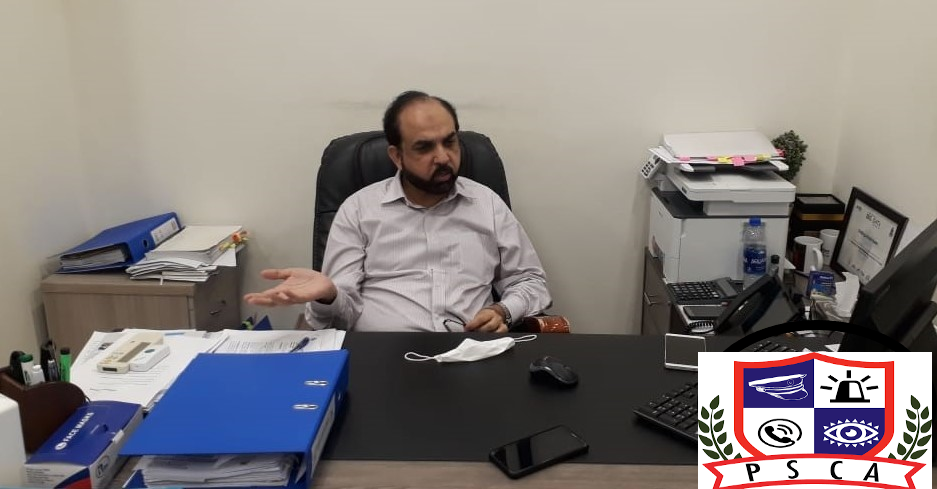 Safe Cities: Rawalpindi, Nankana to Board PSCA Ship After Lahore and Kasur
-- Punjab Safe Cities Authority needs more coordinated efforts of all agencies under one umbrella to help prevent and detect crimes besides maintaining law and order, says Chief Operating Officer Kamran Khan
By Muhammad Faisal Ali Ghumman
LAHORE— As part of safe cities expansion plans in the province, the Punjab government is going to issue funds in ongoing fiscal year for installing surveillance cameras in Rawalpindi and Nankana cities under the ambit of the Punjab Safe Cities Authority (PSCA).  
About 8,000 surveillance cameras are already working at 1,700 locations in Lahore city keeping in view crime hot spots, VVIP routes, religious places of minorities, commercial areas attracting crime, Moharram processions, law and order suveillance etc.
The authority has also become ears and eyes of Lahore police in the wake of the coronavirus crisis as it's not only providing with the police any relevant information through 15 calls, but also is updating the police through analysis that which areas are getting more affected and which places and spots are catching rush during different phases of lockdown.
These views were expressed by Chief Operating Officer PSCA DIG Muhammad Kamran Khan in an exclusive interview with Lahore Mirror the other day.
Before his appointment as COO in April this year, Mr Khan had joined PSCA as Chief Administration Officer in 2017 and streamlined the human resource wing of the authority. He has been credited with hiring more than 50 per cent of the existing staff of the authority that is now operating in more than six cities with 1,000 staff.
Earlier, he worked as DIG Development and AIG Development at the Central Police Office (CPO) Punjab and helped develop police infrastructure of worth around Rs14 billion that is unprecedented in the previous 10 years history of the Punjab police.
With degrees in electrical engineering from the University of Engineering and Technology, Lahore and LLM from the London School of Economics, Khan has also served Balochistan police as DIG Headquarters and Punjab Police as Khanewal DPO.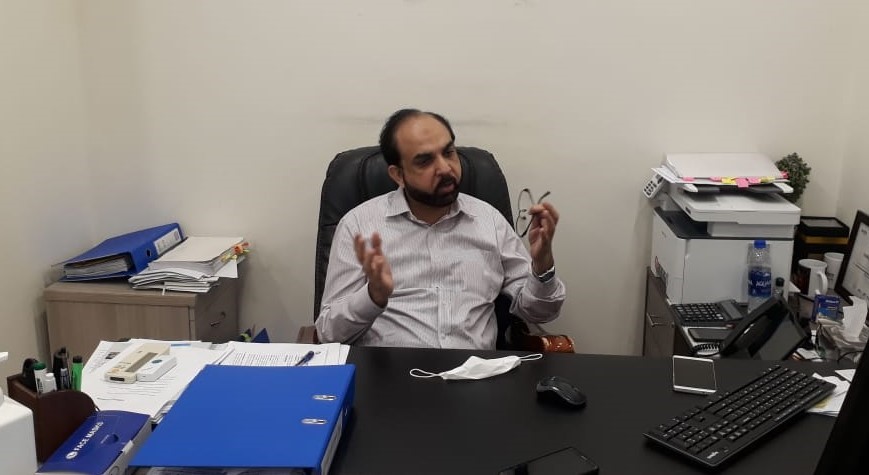 Talking further about authority, Mr Khan said six grey structures to establish integrated command and control centres have already been constructed in Rawalpindi, Gujranwala, Sargodha, Faisalabad, Multan and Bahawalpur, adding the government has approved funding for installing cameras in Rawalpindi and Nankana in ongoing year.
The major purpose of the creation of PSCA as first step was to secure the city of Lahore through improved policing and technological intervention followed by other cities.
Four components the authority is covering are surveillance of city through cameras to prevent terrorism and crimes, effective traffic management with e-challaning, integrated emergency response (Police 15, Rescue 1122 and Traffic 1915) with representation of all sister law-enforcement agencies, legal value of video evidence in court.
The authority's COO said the major parts of Lahore have been covered with cameras, adding main points of big housing societies like Bahria Town and DHA have also got PSCA cameras.
Regarding interlinking of CCTVs owned by private commercial properties with PSCA installations, he said the authority headed by the provincial chief executive have got directions that all such properties existing and upcoming must be bound to get the specifications of their cameras approved with the Lahore Development Authority (LDA) subject to an integration with the PSCA standard specifications in future.
"There is need to develop a mechanism on the pattern of London police that have access up to 2,500 cameras for detection and traces of crimes while ensuring privacy."
He said PSCA has taken Lahore police into loop to standardize CCTVs keeping in view privacy of people and properties. There are several analog cameras being operated privately but they don't have good quality and can't be integrated.
"So Lahore police have been provided standard specifications of cameras for commercial hubs including banks for better results," Khan said, adding a coherent policy is required for its result-oriented implementation.
Under the Punjab Police Integrated Command Control and Communication Center (PPIC3) programme, Kasur city has been attached with Lahore especially after Zainab episode. "Up to 475 cameras are guarding the city round the clock."
About expansion plans in ongoing fiscal year 2020-21, the COO said the Punjab government has hinted at making the project functional in Rawalpindi and that PSCA has also got Nankana included in the expansion plan as for as religious tourism is concerned.
"As a first line of defense for Lahore district, Nankana, Sheikhupura and Kasur have been prioritized to be covered under PPIC3."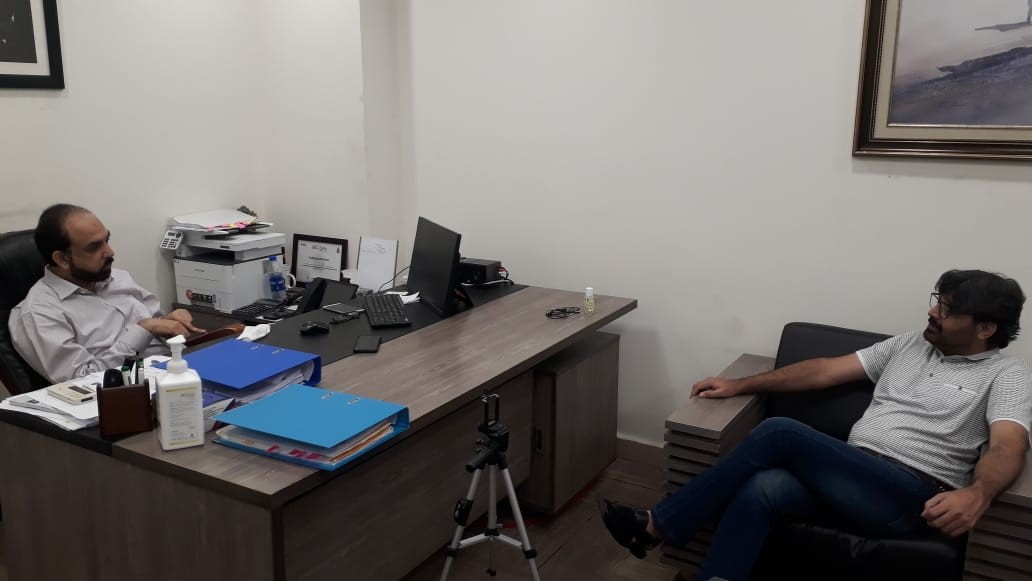 To a question that some cameras are not working in Lahore city and what could be the reason, Kamran Khan said at least 75 cameras are fully functional, while the remaining are not being operated by the international company (who has got five-year contract to maintain cameras) because of delay in payments and US dollar price disparity.
He said installations at six entry/exit points of the city have already been completed, while six more such points would be covered through surveillance cameras this year depending on availability of funds.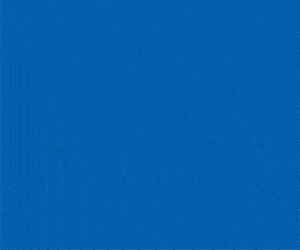 The PSCA COO said the staff of 660 officials including IT experts and engineers are working on four components and they extend full support to police investigators and traffic officials as for as video footage as evidence of any crime scene is concerned.
"Sometimes victims of any incident are also allowed to visit the authority to assist IOs to trace the case through sketching crime scene."
Our staff works in rotation in sub-sectors as they are rotated in monitoring of cameras to emergency 15 calls to e-Challan to avoid monotony.
Traffic management and crime control measures
He said though the authority is focusing on all four components, but the traffic management is apparently prominent due to its visibility on roads and crossings and issuance of e-challaning to public at large.
"The authority has so far issued 750,000 e-Challans that led to submission of Rs295 million fine to the provincial kitty."
Mr Khan said fatal accidents on city roads have been reduced by 40 per cent in 2019 as compared to 2018.
Referring to the figures of the World Traffic Index, he said Lahore improved in worst traffic ranking from 31 in 2018 to 117 in 2019, while in the World Crime Index the city of Lahore improved from 138 in 2018 to 227 in 2020.
To a question if PSCA is only issuing e-challans to Lahore issued numbers and not others, he said initially the authority had data of Punjab registration numbers, but now we have got access to data of Sindh, Khyber Pakthnkhawa (KP) and Islamabad.
"We are issuing e-challans to vehicles outside of Punjab, but unable to take action against defaulters who have left Lahore and never returned. However, joint teams are confiscating vehicles of all those defaulters own vehicles of registered numbers of other provinces and live in Lahore.
There is a need to collaborate among the agencies concerned so that the entire system of e-challans and sale and purchase of vehicles must be regulated to plug in loopholes.
"We have given the entire data of e-challans to the Excise and Taxation department Punjab for restricting vehicle owners from buying new vehicles after paying challans."
Asked if there is any reduction in theft cases especially car and motorcycle in the city, Kamran Khan said police managed to arrest the suspects on spot in some cases.
He said as up to 2,000 vehicles are adding to the number of vehicles plying on Lahore roads a day, posing a challenge to the police to control vehicle theft.
"This is what I call an opportunity crime so addition of more vehicles to city roads means more opportunities for multiple gangs to steal vehicles. The provincial government along with the law-enforcement agencies needs to devise a strategy to fight such crimes with coordinated efforts of all agencies."
Replication of Punjab model in other provinces
The authority's CCO told Lahore Mirror that teams of three provinces visited the PSCA headquarters more than once and our officials reciprocated and helped KP and Sindh governments in preparing their documentations to establish such authorities there.
Similarly, top officials from Quetta and Gwadar also held meetings with the PSCA officers and provided them full support.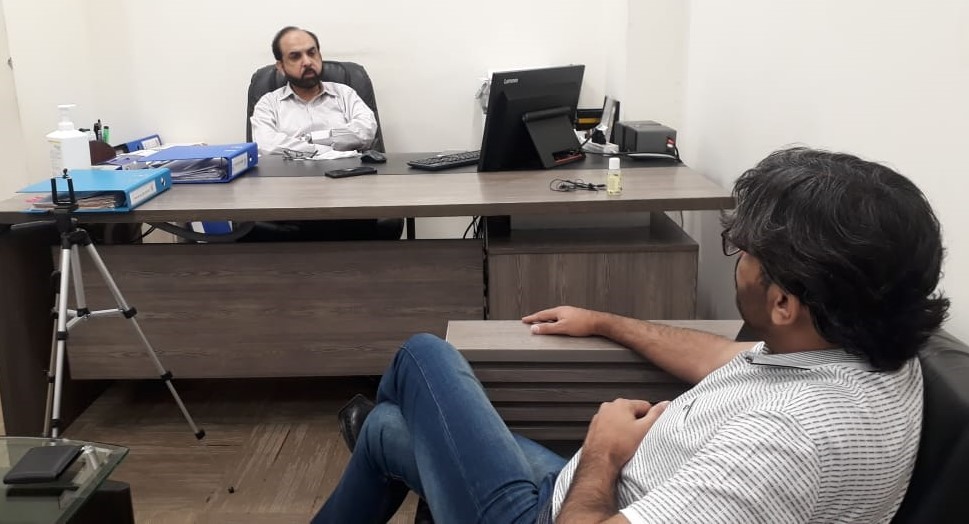 According to Mr Khan, the setting up of such authorities in all provinces and integration of data would help identify suspected persons and vehicles in any province. "For example a suspect roaming in Punjab and wanted by Sindh will be able to be identified and captured by Punjab."
Police emergency 15 under PSCA ambit
About irrelevant calls on police emergency 15 (that is now being operated by PSCA), he said the authority received 342,000 calls in the month of June of which 2,52,000 calls were irrelevant.
"The calls dialed by kids for fun or females and males for teasing each other have been creating nuisance for officials as relevant emergency callers have to face certain delays in reaching police emergency."
" We receive average 10,000 to 15,000 calls a day and have recently calculated that physical response on 15 calls have jumped by 44 per cent in 2019″, COO Kamran Khan said, adding 282,000 calls were received and responded in 2017 followed by 396,000 in 2018 and 410,000 in 2019. "Around 1,123 calls per day were made with average 50 calls per hour."