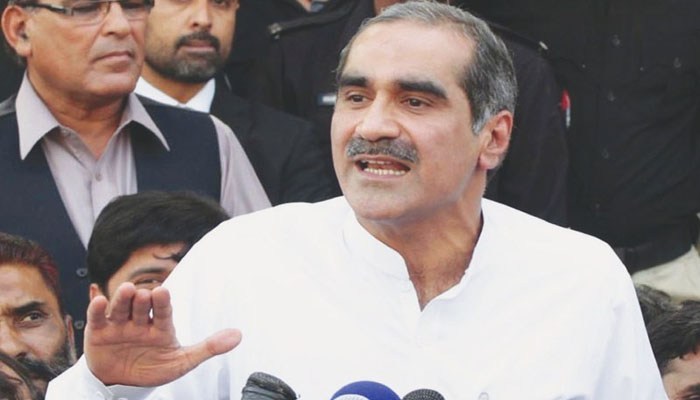 Saad Rafique Urges ECP To Take Notice Of PTI's Campaign Expenses
LAHORE: Pakistan Muslim League-Nawaz (PML-N) leader Khawaja Saad Rafique on Saturday urged the Election Commission of Pakistan to take notice of Pakistan Tehreek-e-Insaf's election campaigning expenses.
Calling into question the opposing party's campaign splurge, Rafique wondered about the electioneering expenses incurred by the Imran Khan-led PTI in the run-up to the general elections.
"Within a single [day], PTI is putting up 30,000 posters [everywhere]," he remarked while addressing media in Lahore, and said the ECP should probe the matter.
The former railways minister slammed PTI for its "politics of abuse" and said the party would gain nothing from using foul language to target its opponents.
Rafique said that the PML-N's vote bank in Punjab remained unaffected despite the conspiracies aimed at the party.
Regarding the general elections, he said the PML-N accepts the authority of the presiding officers deployed at the polling stations on July 25.
He further said the media should be allowed access up to the polling stations on the election day, in order to ensure the polls are conducted in a transparent, free and fair manner.