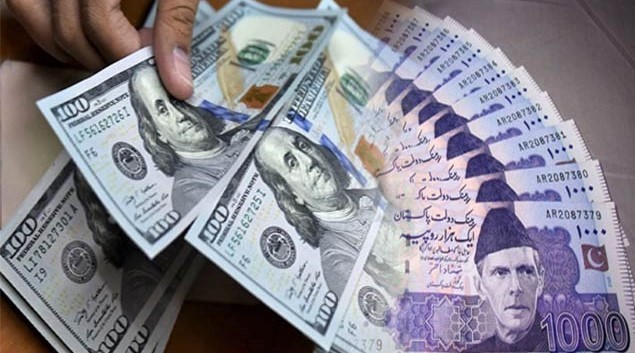 Rupee Gains Rs14 in Just 12 Sessions Against Dollars, Latest Rate Here
LAHORE MIRROR — The Pakistani rupee (PKR) has begun to exhibit signs of a robust recovery in its exchange rate against the US dollar.
This positive upswing can be primarily attributed to the stringent measures taken to curb speculative activities, hoarding, and illicit currency smuggling.
Remarkably, the PKR has registered an impressive gain of Rs. 14 against the US dollar within just 12 trading sessions. This means that in the span of a mere dozen trading days, the Pakistani currency has strengthened by Rs. 14 when measured against the US dollar.
This rapid surge underscores a significant improvement in the PKR's value over a relatively short period. It's important to note that the number of sessions required for such fluctuations can vary depending on specific market dynamics and exchange rate volatilities.
Currency exchange rates are multifaceted, influenced by market dynamics, economic indicators, geopolitical events, and government policies. Tracking these sessions and their subsequent impact on exchange rates holds substantial value for individuals and businesses engaged in international trade, travel, or financial transactions.
In the interbank market, the PKR has demonstrated notable strength, gaining an additional 90 paisa compared to its previous closing rate, now standing at PKR 292.95/293 per USD.
Meanwhile, in the open market, the PKR is being traded at PKR 294/298 per USD. With sustained efforts aimed at curbing illicit dollar smuggling, there is optimism that the PKR may further appreciate, possibly reaching the milestone of 250 against the US dollar in the foreseeable future.
Furthermore, enhanced transparency measures and intensified actions against smuggling activities are expected to bolster remittance inflows, potentially reaching $2.2 billion. These developments collectively represent encouraging news for the Pakistani economy, indicating a path toward improved stability and resilience.