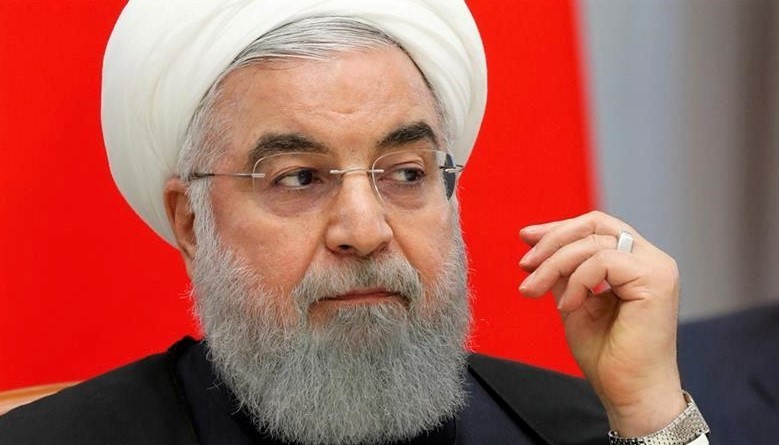 LAHORE MIRROR (Monitoring Desk)– Iran's President Hassan Rouhani has called for unity among all political factions in the country to overcome conditions which he said may be harder than those during the 1980s war with Iraq.
As Iran faces tightening US sanctions, Rouhani said on Saturday that his country was under unprecedented pressure comparable to when Saddam Hussein's army invaded Iran in 1980, which prompted eight years of intense fighting and economic problems.
"Today, it cannot be said whether conditions are better or worse than the (1980-88) war period, but during the war we did not have a problem with our banks, oil sales or imports and exports, and there were only sanctions on arms purchases," Iran's state news agency IRNA quoted Rouhani as saying.
"The pressures by enemies is a war unprecedented in the history of our Islamic revolution… but I do not despair and have great hope for the future and believe that we can move past these difficult conditions provided that we are united," Rouhani said.
Hardliners have criticised Rouhani after US President Donald Trump unilaterally withdrew from Iran's 2015 nuclear deal with world powers, which Rouhani supported, and reimposed sanctions last year.
The Iranian president has also been abandoned by some of his moderate allies.
'Psychological war'
Rouhani's comments came as the commander of Iran's elite Revolutionary Guards said in a parliamentary session on Sunday that the US has started a psychological war in the region, according to a parliamentary spokesperson.
"Commander Salami, with attention to the situation in the region, presented an analysis that the Americans have started a psychological war because the comings and goings of their military is a normal matter," the spokesperson for the parliamentary leadership, Behrouz Nemati, said.
Major General Hossein Salami was appointed as head of the guards last month.
The US military has sent forces, including an aircraft carrier and B-52 bombers, to the Middle East to counter what US officials have said are "clear indications" of threats from Iran to its forces there. The USS Abraham Lincoln is replacing another carrier rotated out of the Gulf last month.
Washington did not provide details on the nature of the threat from Tehran.
Amirali Hajizadeh, head of the Guards' aerospace division, said the US' military presence was an "opportunity", according to the Iranian Students' News Agency (ISNA).
"An aircraft carrier that has at least 40 to 50 planes on it and 6,000 forces gathered within it was a serious threat for us in the past but now … the threats have switched to opportunities," he said, adding: "If [the Americans] make a move we will hit them in the head."
On Friday, the Guards' rejected an invitation from Trump in which he urged Iran's leaders to talk with him about giving up their nuclear programme.
Trump made the offer while saying he could not rule out a military confrontation.
But, Yadollah Javani, the Guards' deputy head for political affairs, said the US was "unreliable".
SOURCE: AL JAZEERA AND NEWS AGENCIES