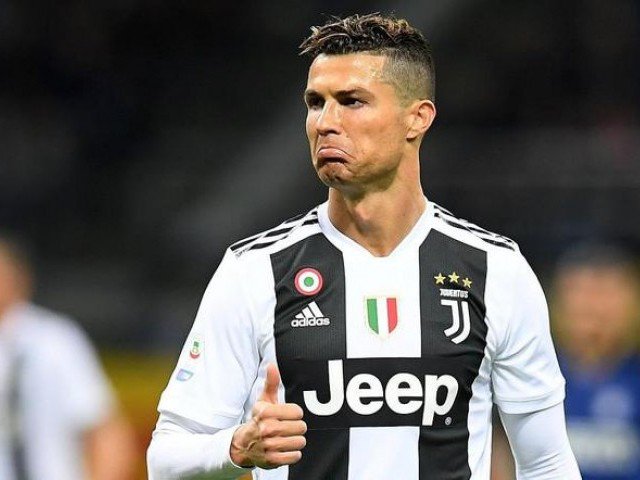 Ronaldo Tells Juventus To Sign These Three Players To Win Champions League
LAHORE MIRROR (Monitoring Desk)–Juventus star Cristiano Ronaldo has reportedly told his club that they need to go to Barcelona for their summer transfer shopping if they plan to win Europe's top football competition, the UEFA Champions League.
The Portuguese forward came to Juventus from Real Madrid, but failed to win the Champions League. The Italian giants lost to Ajax Amsterdam in the last-16 round.
However, if it gives some comfort, Ronaldo's biggest competition, the Barcelona forward Lionel Messi will also not lift the trophy this year.
Messi's side lost 4-3 on aggregate to Liverpool in the semi-final, but Ronaldo believes the Catalans are still producing quality players.
According to Fox Sports, Jasper Cillessen, Ivan Rakitic and Samuel Umtiti are the three wanted names.
Superhero Ronaldo takes on robots and aliens
Since Juventus will have to look for replacements for their veteran pair of central defenders in Giorgio Chiellini and Leonardo Bonucci, Umtiti will be the perfect fit in that position.
Meanwhile, Wojciech Szczesny can be asked to make space for Cillessen.
Rakitic will help strengthen the Old Lady's midfield which was nowhere to be seen during the defeat against Ajax.
If Juve actually plan to follow Ronaldo's advice, they may have to splash out nearly €100 to €120 million.
SOURCE: THE EXPRESS TRIBUNE