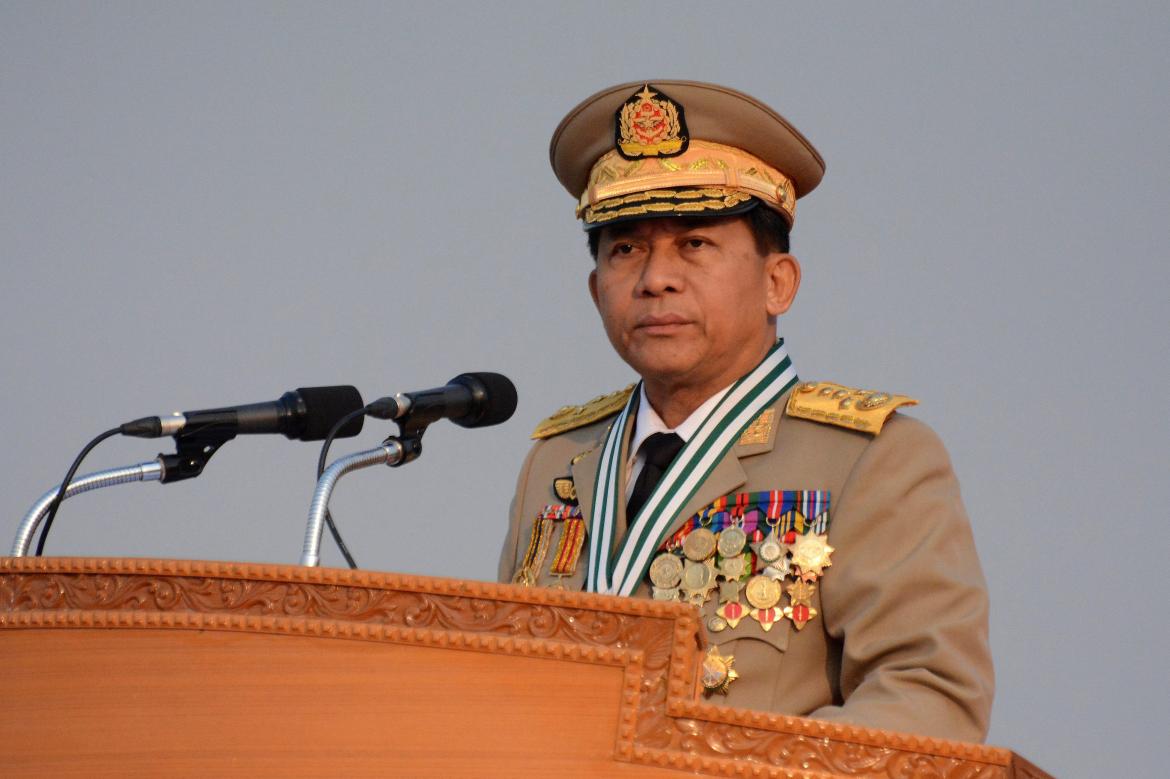 Rohingya Muslims Ethnic Cleansing: Myanmar's Top General Finds Russian Website Refuge
Facebook bans Min Aung Hlaing
LAHORE MIRROR (Monitoring Desk)– The Myanmar army chief whom United Nations investigators want to prosecute for genocide has sought refuge at Russian social-media site VK, after being banned from Facebook.
The army commander-in-chief, Min Aung Hlaing, has amassed thousands of followers on his VKontakte social-media account.

His new page dubbed "Commander-in-Chief of the Defense Services" so far has refrained from the invective he directed at the Rohingya Muslim minority on Facebook, where he described them as illegal immigrants and terrorists.