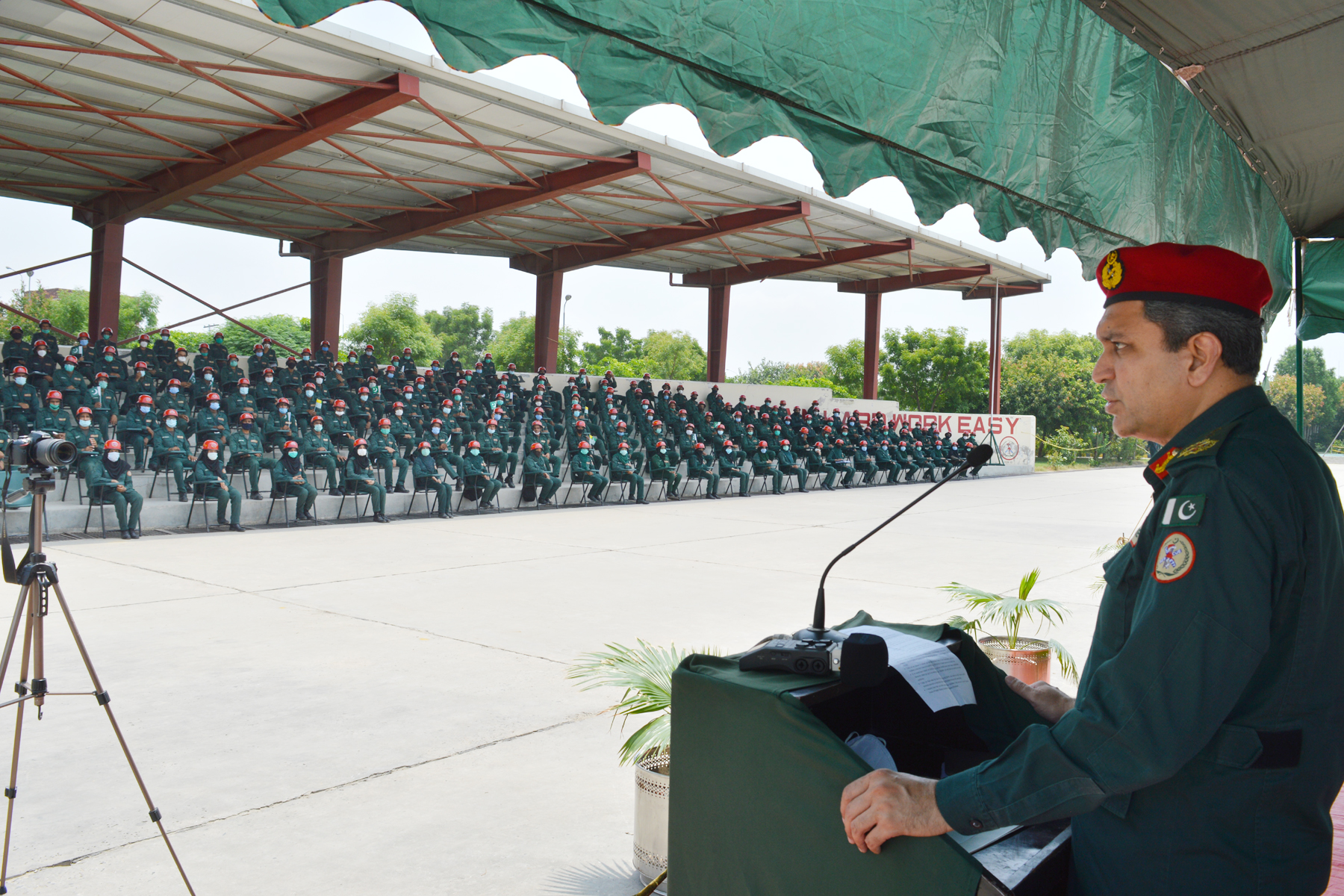 Rescue 1122 Pays Rich Tribute To Kashmiris On Youm-e-Istehsal
LAHORE–The Punjab Emergency Service observed the first anniversary of the bleak August 5, 2019 day as 'Kashmir Military Siege Day' (Youm-e-Istehsal) by the people of Jammu & Kashmir dwelling both sides of the Line of Control and rest of the world to condemn the illegal, immoral, and inhuman action of the 5th August 2019 by the Indian Government.
In this regard, a central ceremony of Youm-e-Istehsal was held at Rescue Headquarters, Thokar Niaz Baig Lahore. The ceremony was attended by the senior officers from the Emergency Services Academy and Headquarters, instructors, and large numbers of rescue cadets. DG Rescue along with senior rescue officers hosted flags of Kashmir and Pakistan. They prayed for peace and prosperity of Pakistan and Shuhada of the nation and above all for the independence of Kashmir.
Speaking on the occasion, DG Rescue Punjab Dr Rizwan Naseer paid rich tribute to the sacrifices of Indian Occupied Kashmir and said we all are with the Kashmiris for their right of independence. He recalled that it was the dismal state of emergency and disaster management during the Kashmir Earthquake 2005, which realized that the Rescue Service should be expanded to all tehsils of Punjab and other provinces. We took the Kashmir earthquake as a challenge and started preparedness for disaster response and today Rescue Team of the Emergency Services Academy is the first Team to be classified by INSARAG United Nations in South Asia. If Rescue Service would be required in Kashmir Pakistan Rescue Team is ready and equipped to deal with disaster being classified Rescue team by the United Nations. We also expect the UN to resolve the Kashmir issue to give the right of independence
DG Rescue Punjab said that Kashmir is the carotid pulse of Pakistan and we being Pakistani are raising our voice to show solidarity with our Kashmir brother and sisters. Dr Rizwan further said that In fact, Indian action stabbing the special status of the disputed illegally occupied Jammu and Kashmir (IOJK) this day last year at the gunpoint – denying all international norms and commitments. Rescue Officers and rescuers.
DG Rescue said all Rescuer must know about the new map of Pakistan that also negates India s occupational illegal action of August 5 last year and this map has been endorsed by the federal cabinet, is fully backed by the entire political leadership of the country. As per Prime Minister this new official map will henceforth be used in the curriculum. He emphasized that the Shuhada Kashmiri efforts will not waste and I hope Kashmiri would get independence one day. In Sha Allah, he added–PRESS RELEASE