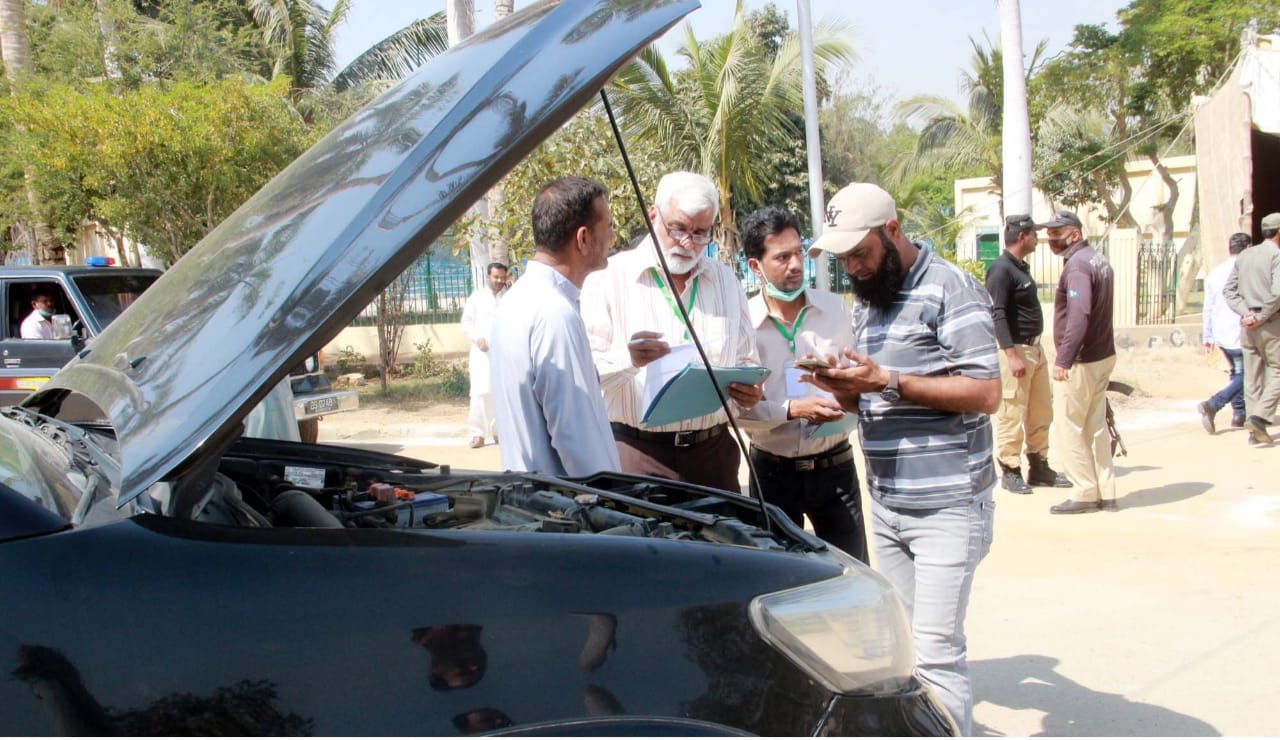 Refurbishment Of Government Vehicles Is Underway At KMC Sports Complex
By Our Web Reporter
KARACHI– Administrator Karachi Laiq Ahmed has directed that a complete list of vehicles and machinery using fuel of Karachi Metropolitan City should be compiled and fuel should be provided to the vehicles which are not present during the verification process or the generators are not in use. In case of the disappearance of vehicles, FIR will be registered against the concerned officers and they will be rescued, he said while visiting a camp set up for physical verification of vehicles at KMC Sports Complex. On the occasion, Chairman Vehicle Verification Committee Anis Qaim Khani, Senior Director Coordination Khalid Khan, Director Vehicle Mehmood Baig, Director City Warden Raja Rustam, and other officers were also present, Administrator Karachi said.
A committee comprising officers of various departments has been constituted for the verification of vehicles of different departments on daily basis and this process will continue till March 30 during which in addition to the vehicles used by the officers. The presence of MC service vehicles is also being confirmed Yes, Administrator Karachi Laiq Ahmed also presented his own government vehicle for verification on the occasion. He said that the move was aimed at preventing any irregularities or misuse of government vehicles and their fuel. Stopping and correcting the supply of government fuel, he appreciated the computerized records produced earlier in 2017 as a result of vehicle verification and directed to update the complete details of vehicles and generators with pictures.
In order to clarify the latest situation, he said that legal action would be taken against those responsible for the vehicles which did not show up during the verification process and these vehicles would be brought back as KMC's vehicles He said that generators in KMC offices and medical institutions which are not being used could not be supplied with more fuel as it would reduce unnecessary expenses. Every possible step is being taken for this The Administrator Karachi directed the Vehicle Department to monitor the use of vehicles and fuel-powered machinery on a regular basis and formulate a strategy to regulate the maintenance and supply of fuel to government vehicles. He said that during the verification of vehicles, the departments should maintain full liaison with all the departments of KMC and complete the inspection process.