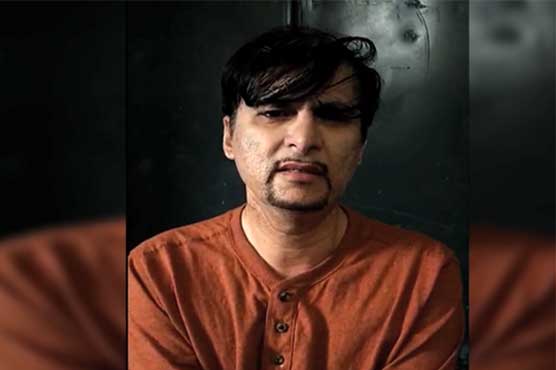 Rawalpindi Police Arrest Int'l Child Pornography Ring Leader Who Live-Streamed Rapes
By Our Web Reporter
RAWALPINDI– Rawalpindi police have arrested the ring leader of an international child rapist gang who live-streamed abuse.
The suspect named as Sohail Rana has confessed to sexually assaulting 30 children during the questioning.
City Police Officer Captain (retired) Muhammad Faisal Rana told reporters that Sohail Rana arrested from the city's Rawat area ran a child pornography racket and live-streamed videos of the sexual assaults on the 'dark web'. Rana is suspected to have kidnapped and raped multiple children.
The CPO said the suspect was working with the Khyber Pakhtunkhwa Governance and Policy Project as a consultant and was deriving a salary of Rs300,000 and other benefits from the project since the past two years.
"The suspect is 46 years old and is a Chartered Accountant," said a spokesperson of the Rawalpindi Police. "He has been living in Rawalpindi's DHA Phase 8 area since 2009 when he was deported from the UK."
According to police, Rana's marriage ended in a divorce and he has a daughter as well.
سی پی او راولپنڈی @faisalranapsp چائلڈ پورنو گرافی کے انٹر نیشنل نیٹ ورک کے سرغنہ سہیل ایاز عرف علی کی گرفتاری کے بارے میں تفصیلات سے آگاہ کرتے ہوئے ۔ @RwpPolice pic.twitter.com/ZH4XEil9rb

— Punjab Police Official (@OFFICIALDPRPP) November 12, 2019 He used to spend most of his salary on the equipment used to record the live-streaming of rapes.
"We have sent his laptop and equipment to the forensic lab for tests," said the spokesperson.
They have registered a first information report (FIR) against him.
Muhammad Faisal Rana further informed that the alleged sexual predator has confessed to raping at least 30 minors and was earlier deported from both Britain and Italy after serving jail sentences for similar crimes.
CPO Rana further noted that the suspect was employed at a child protection institution in Britain and that it was there that he started to sexually abuse children. Pictures and videos were recovered from the arrested suspect.
The latest of Rana's crimes was when he raped a labourer's daughter, police explained, stressing that more confessions were expected from him. Some reports indicate that he drugged and sexually assaulted a 13-year-old boy for four days and filmed the traumatic ordeal to threaten the child.
Further, Rawalpindi Police citing CPO Rana mentioned on Twitter that police would register cases of child abuse on its behalf if the survivors' parents were unable to do so due to societal pressure.
Police also approached federal law enforcement agencies to recover the children's explicit videos and pictures from the possession of the suspect, the CPO added.