Rawalpindi City Police Chief Faisal Announces Safe City Campaign Launch
--Says police are already working under slogan 'Safe Rawalpindi is the first priority' to control robberies, thefts and other crimes but if the masses extend support police will deliver more positive results
RAWALPINDI– City Police Officer Captain (retired) Muhammad Faisal Rana Friday announced the formal launch of campaign "Safe Rawalpindi is the first priority".
"A safe Rawalpindi is the desire of the law abiding citizens and the police goal as well and the campaign will be successful due to the police-public partnership," the CPO said while addressing a high level meeting of police officers.
The meeting was attended by SSP Operations Tariq Walait, SSP Investigations Muhammad Faisal, SP Potohar Syed Ali, SP Saddar Rai Mazhar Iqbal, SP Rawal Asif Masood and other police officers.
CPO Rana addressing the meeting said the law abiding citizens of Rawalpindi, merit loving elected representatives, professional media and traders, who play an important role for the country's economy wish Rawalpindi to be the most peaceful district.
"Rawalpindi police also have the same goal for which police are working within the ambit of the law. Public awareness can be vital in making Rawalpindi safe."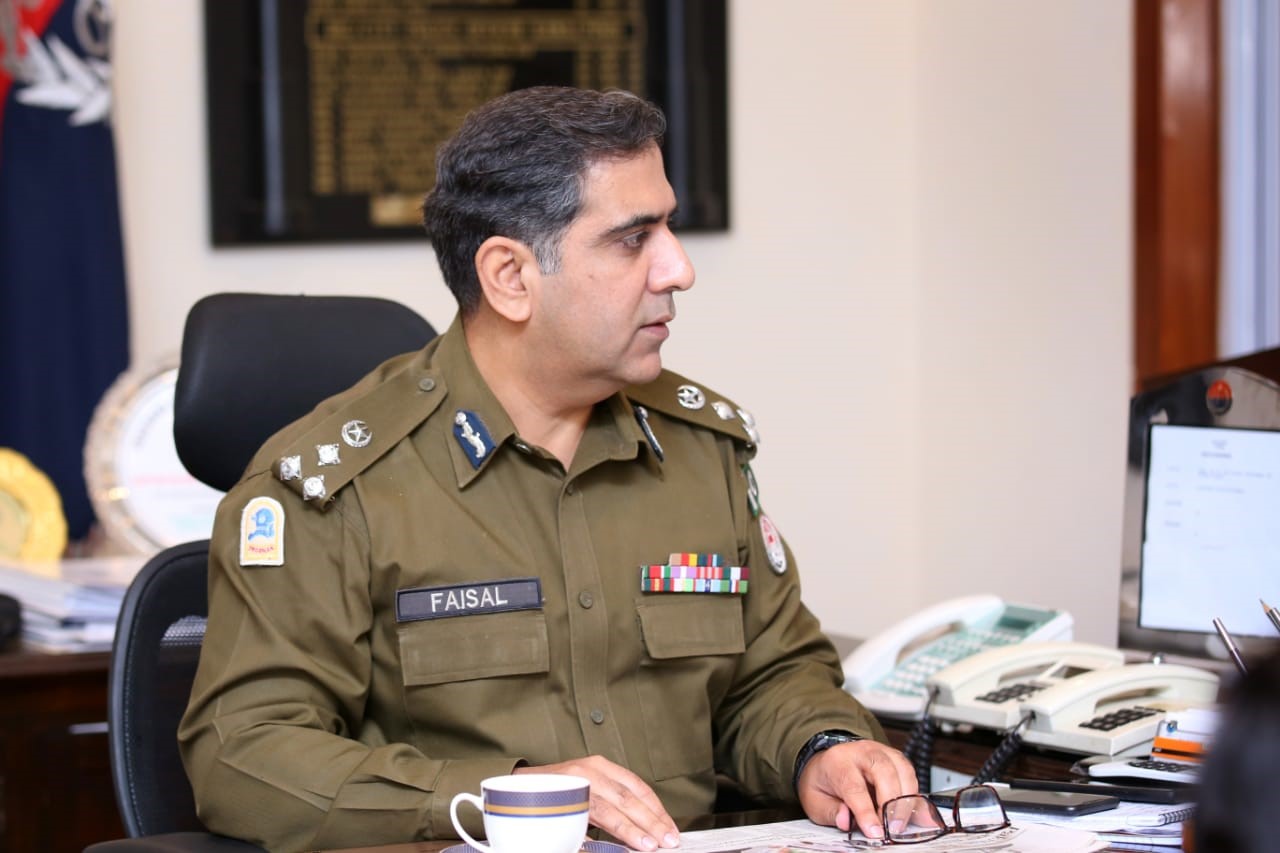 As awareness for the protection of children from torture and affliction is given in the educational institutes by police and other notable experienced persons of the society,, Faisal Rana said, adding it is necessary that we create awareness among the masses for safety from robbery, theft and other such crimes.
The CPO further said police are working under the law to control robberies, thefts and other crimes but if the masses are aware and help the police it will deliver positive results.
SP Potohar informed the meeting that experienced police officers would give awareness to the civil society in housing societies and colonies to keep them safe from crimes as part of "Safe Rawalpindi is the first priority" campaign.
A family, while leaving the house, must lock the house and inform the security guard of the colony.
The doors may not be opened without proper identification in case someone knocks at the door late in the night.
The SP Potohar further said police officers have vast experience, therefore, the information given by them will be useful.
He told that SHO Morgah and SHO Airport will contact the residents of DHA and Bahria Town respectively for awareness in this regard.
The CPO asked other divisional SPs must also launch awareness campaign in other housing societies and colonies of Rawalpindi as it is a positive step and will definitely have positive results.
The CPO said the awareness campaign is being launched on public demand. "Police know its duties and how to fulfill them so it is fulfilling its responsibilities," the CPO maintained.
Due to team work and professional policing, the crime rate has dropped in the last three months while the rate of tracing crimes, arresting the accused and recovery has increased, Faisal Rana added.— PRESS RELEASE