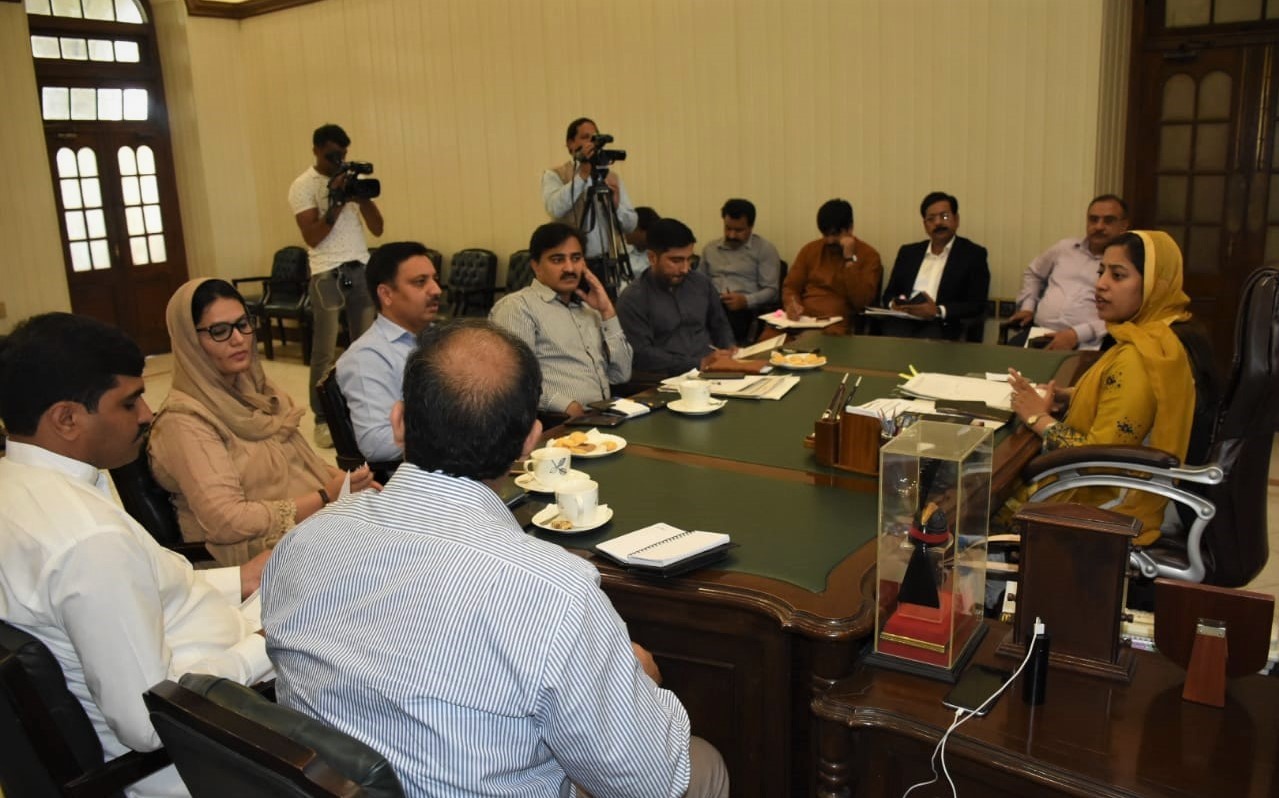 Ramadan Bazaars: Lhr's District Admin Issues List Of Subsidized Essential Commodities
LAHORE– The District Administration Lahore has issued a list of subsidized essential commodities to be sold at the agriculture fair price shops set up in all 30 Ramadan bazaars of the provincial capital.
DC Lahore Ms Saleha Saeed has said 19 essential commodities would be sold to the customers visiting Ramadan bazaars on subsidized rates and agriculture fair price shops would be a great relief to the general masses. 
As per details, nineteen subsidized items would be available on potato 12 rupees per kg, onion 13 rupees per kg, tomato 21 rupees per kg, Lady Finger 107 rupees kg, Bitter Gourd 59 rupees per kg, Kaddu 57 rupees kg, Ginger China 187 rupees per kg, Garlic China 217 rupees per kg, Lemon Desi 149 rupees per kg, Dates Irani 175 rupees per kg, Banana Awal quality 107 rupees per kg, Apple Turki 305 rupees per kg, Gram Pulse 93 rupees per kg, Masoor pulse 90 rupees per kg, Mash pulse 130 rupees per kg, Masoor whole 77 rupees per kg, Gram white 92 rupees per kg, Basin 96 rupees per kg and rice new 106 rupees per kg. It is also worth mentioning here that the same items would be available on other stalls of Ramadan bazaars on potato 14, onion 23, tomato 62, lady finger 115, bitter gourd 62, ginger china 195, garlic china 224, lemon desi 315, dates irani 185, banana awal quality 115, apple turki 315, gram pulse 102, masoor pulse 92, mash pulse 132, masoor whole 80, gram white 95, basin 108 and rice new 110 rupees per kg.
The same items would be available in open market on potato 15, onion 53, tomato 65, lady finger 120, bitter gourd 65, kaddu 62, ginger china 200, garlic china 228, lemon desi 320, dates irani 190, banana awal 120, apple turki 320, gram pulse 126, masoor pulse 94, mash pulse 134, masoor whole 82, gram white 98, basin 110 and new rice 115 rupees per kg.
Saleha Saeed paid visits to Ramadan bazaars Shadman, Islampura, Begum Kot and Mochi Gate to review the arrangements and she herself monitored the preparation process of said Ramadan bazaars on late night. Moreover, she also chaired a meeting in regard Ramadan bazaars at nadir hall.
She instructed MOR of MCL to forthwith provide CCTV cameras kept in the stores of MCL for the early installation in Ramadan bazaars. She also instructed him to provide the old goods to every Ramadan bazaars otherwise strict action would be taken against store in charge.
She was also briefed about the deployment of staff by Civil Defense, WASA, LWMC,traffic police and other departments.
Before the start of holy month of Ramadan, DC Lahore Saleha Saeed has instructed social welfare department to take strict action against the professional beggars present in every roads and streets on the provincial capital.
She directed the officers of social welfare local chapter to send their field staff on all roads and capture all beggars and send its daily report to DC office.
She issued these instructions while visiting the welfare home of social welfare at Raiwind.
She inspected beggars rehabilitation center as well. She also appealed the citizens not to give charity to the professional beggers and held the needy ones.— PRESS RELEASE