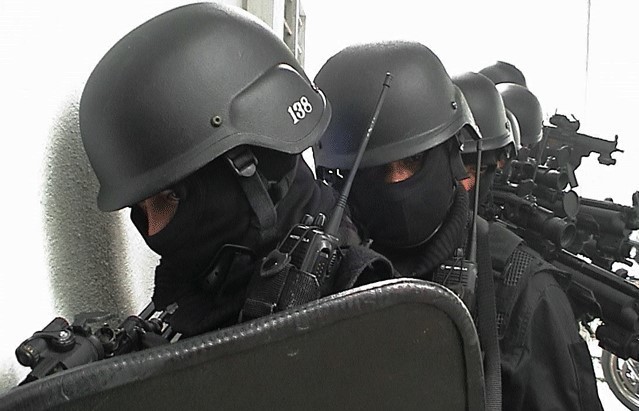 Rajanpur: CTD Arrests Three BRA Terrorists Who Planned Blowing Sui Gas Pipeline
RAJANPUR– The Punjab Counter Terrorism Department (CTD) claims to have arrested three alleged terrorists of BRA and recovered from them explosives and cash, foiling an attempt to target Sui gs pipeline.
According to the spokesman, CTD Rajanpur team received a credible source information on Friday that three terrorists were present at Moza Chak Soori in the area of PS Goth Mazari district Rajanpur and were planning to target SUI gas pipeline.
A CTD team raided the place and took the suspects into custody. Abdul Kareem @ Aaro, Aali s/o Palai and Muhammad Khan s/o Khair Muhammad belong to to BRA Mewa @ Naraz Commander. Officials recovered approximately 1.3 kg high explosive, electric detonator, remote control device, battery and money for terrorism financing.
Detailed investigation has been launched against the arrested suspects, the spokesman said.— LAHORE MIRROR