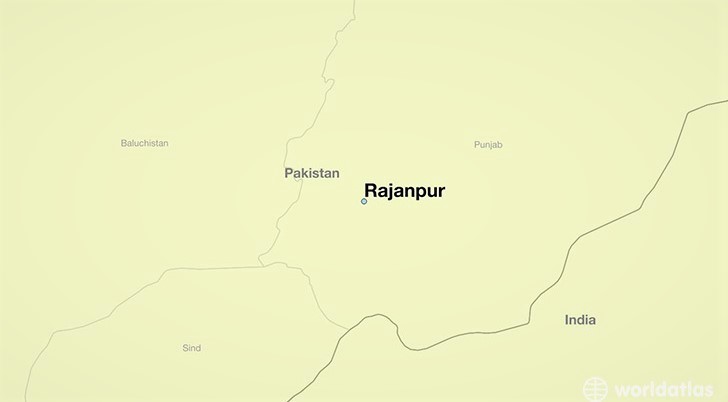 RAJANPUR– An armed clash between two groups in Punjab's Rajanpur area left at least six people left dead and 11 wounded following a bike theft dispute, local police said on Sunday.
Angry mob blocked the National Highway by placing five bodies on the main road, demanding the authorities to arrest the responsible persons in the brutal killings.
The incident happened in Rujhan tehsil of the district a day ago, whereas, one among 11 injured victims also succumbed to wounds soaring the death toll to seven.
Following the killings, the protesters gathered at the National Highway with dead bodies and demanded the government to initiate operation in the katcha area against robbers creating troubles for local residents.
The road which was blocked for more than 18 hours was cleared for traffic after successful dialogues with the protesters and government high-ups.
Deputy Speaker Punjab Assembly, Dost Muhammad Mazari, played vital role in dialogues.
The negotiations were also attended by Sher Ali Mazari and, Member of National Assembly (MNA) Riaz Mazari. The demonstrators peacefully dispersed after successful negotiations where the government high-ups assured them for taking swift action against the culprits.
On March 26, three people had been gunned down and four other sustained bullet injuries over a matrimonial dispute in Rajanpur district of Punjab.
The incident took place in Lakha Basti of Rajanpur where two groups met an armed clash, resulting in death of three and wounds to four others.
After getting the information about the clash, the police and rescue teams reached the spot and shifted the bodies and injured to the District Hospital Rajanpur.
According to police, one of the deceased included Majeed, who married a girl of his choice- Farzana- three years ago, his mother and an attacker.
Police are continuing investigations with reported arrests from both sides.
The bodies were handed over to the families after autopsies. The situation remained tense in the area.— LAHORE MIRROR REPORT