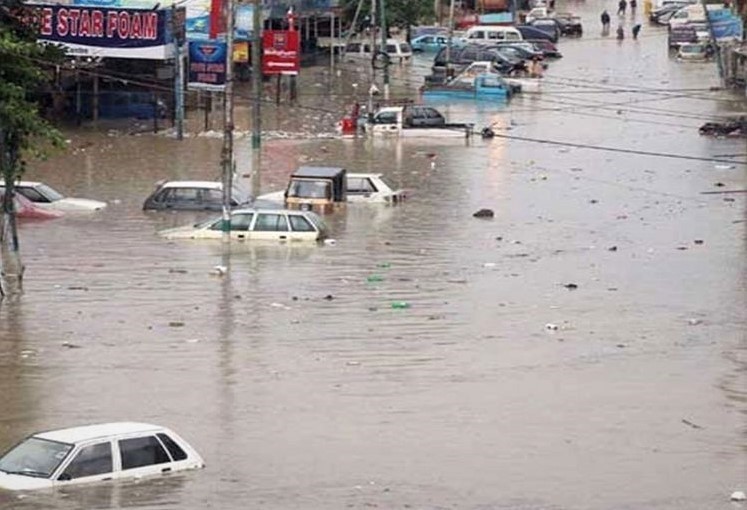 Rain-Related Civic Infrastructure Devastation: Is Karachi A Loser As Industrial And Tourist City?
smm panel
best smm panel
Muhammad Faisal Ali Ghumman
Few-day spell of monsoon rain and urban flooding in the densely-populated city of Pakistan, Karachi that now-a-days looks like a haunted metropolis, has sent an embarrassing signals to the rest of the country and abroad about it's fate in future.
The biggest-revenue spinner as around 70 per cent of national economy is dependent on port city, Karachi may not be an ideal city to live or invest-everyone minus Karachi can feel as Karachiites faced worth nightmare of their Eid al-Adha holidays owing to torrential rains and water accumulating everywhere.  
Absence of organized sewerage system, underground or onto ground, literally drowned all major parts-both organized and unorganized, of the city as over two to three feet water got accumulated on roads and in streets.
The daily movement of motorists remained almost paralyzed as there was no transport in majority parts of the city.
Over 30 people and several sacrificial animals have reportedly died of electrocution during rain and prolonged power outages after the Karachi Electric (K-Electric) failed to fix its distribution system.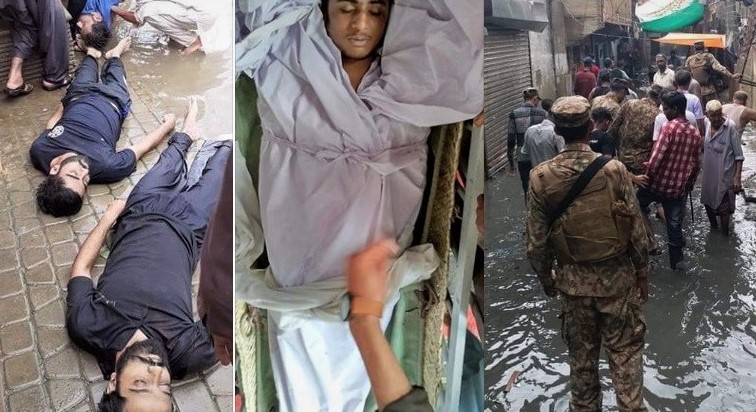 With population of over 150 million and biggest business and trade centre, Karachi has apparently become hostage in the hands of a couple of traditional political parties and same old-fashioned politicians who never ever realized the plethora of problems the city suffers.
Whether it's PPP or MQM the plight of city has been hanging in balance for decades.
Nobody knows how much losses this persistent torrential rains that are still lasting will do to the provincial and national economy as entire transport to and from Karachi has brought to stand still.
Talk about any metropolitan city in the world ones comes across best-ever underground drainage systems with civic sense not at the cost of routine life.
If federal minister Ali Zaidi seems making efforts to clean major drainage channels, he at least could convince Prime Minister Imran Khan to divert funds to city for constructing mega drainage system.
The federal government's efforts to fetch local and foreign investment for the cash-starved country couldn't bear fruits unless the port city could be developed at par with modern infrastructure.
Heaps of garbage, rainwater on roads and at underpasses, life-taking electricity polls and power infrastructure, dilapidated roads, encroachments, less greenery and dirty beaches have become hallmark of Karachi.
How one can expect local or foreign investors and tourists will pour in the former capital of Pakistan?
If Chief Minister Sindh Syd Murad Ali Shah, who is second time the provincial chief executive of Sindh, would continue showing his performance by giving mere visits to rain-affected areas he would be doing no good to Karachi and Sindh.
Experts fear eruption of multiple diseases owing to mixing of sacrificial animals' blood in rain water could lead to more deaths.
Who will own the latest rain-related casualties and sufferings of Karachi people and who will take responsibility of criminal negligence is a question that will remain yet to be answered.
For God's sake do something good for your own people if PPP and PTI governments want their names to be remembered in good faith by younger generations.
–The writer is blogger, English Content Specialist 92 News HD, Editor-in-Chief lahoremirror.com, Ex-Editor Daily The Business and Ex-Correspondent Daily Dawn 
He can be reached at alfaysal77@gmail.com, https://twitter.com/alfaysal77, https://www.facebook.com/LahoreMirror