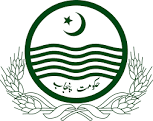 Punjab Police to Beef Up Security, Intensify Patrolling And Protection To Candidate
Home Minister Shoukat Javed unveils final security plan
LAHORE (Lahore Mirror)- Punjab Home Minister Punjab Shoukat Javed Monday said the Punjab Police has been directed to beef up security and intensify round the clock patrolling to fully ensure conduct of fair, free, impartial and peaceful general elections besides providing proper protection to all electoral candidates across the province.
Revealing salient features of the final security plan here at his office, the minister told media that as many as 47,837  army personnel would escort the election staff for delivery of election material at all polling stations set up for 141 National Assembly and 297 Punjab Assembly constituencies throughout the province.
He said army personnel would also perform duty at polling stations in accordance with the instructions of the Election Commission of Pakistan.
The minister said a heavy contingent of 1,31,000  Punjab police personnel assisted by 8,500 Police Qaumi Razakars will conduct day and night patrolling in and around all polling stations.
He said police reserves and anti riot force will also be at the disposal of all District Police Officers to face any emergency situation, adding troops of Punjab Rangers will be on call to assist the civil administration in case of any untoward mishap.

"The police will majorly be responsible for maintaining order outside the polling stations. No one will be allowed to harass voters and snatch their CNICs. The personnel will inform their seniors as well as the ECP about any such misbehaviour."
He said the police have been directed to be vigilant at those constituencies where cut-throat competition is predicted to avoid untoward incident. "Heavy police contingents will be deployed on important roads and around the polling stations to keep the situation under control," he added.
Javed said all divisional commissioners, regional police officers, deputy commissioners and district police officers have been ordered to make sure that security plan must be implemented in letter and spirit and no one should be allowed to create law and order situation.
"The voter should be able to exercise their right to franchise without any pressure. More people come out to cast vote, more transparent the elections will be."
The minister expressed the confidence that the elections would be held in a free, fair and transparent manner in accordance with the constitutional mandate of the ECP.