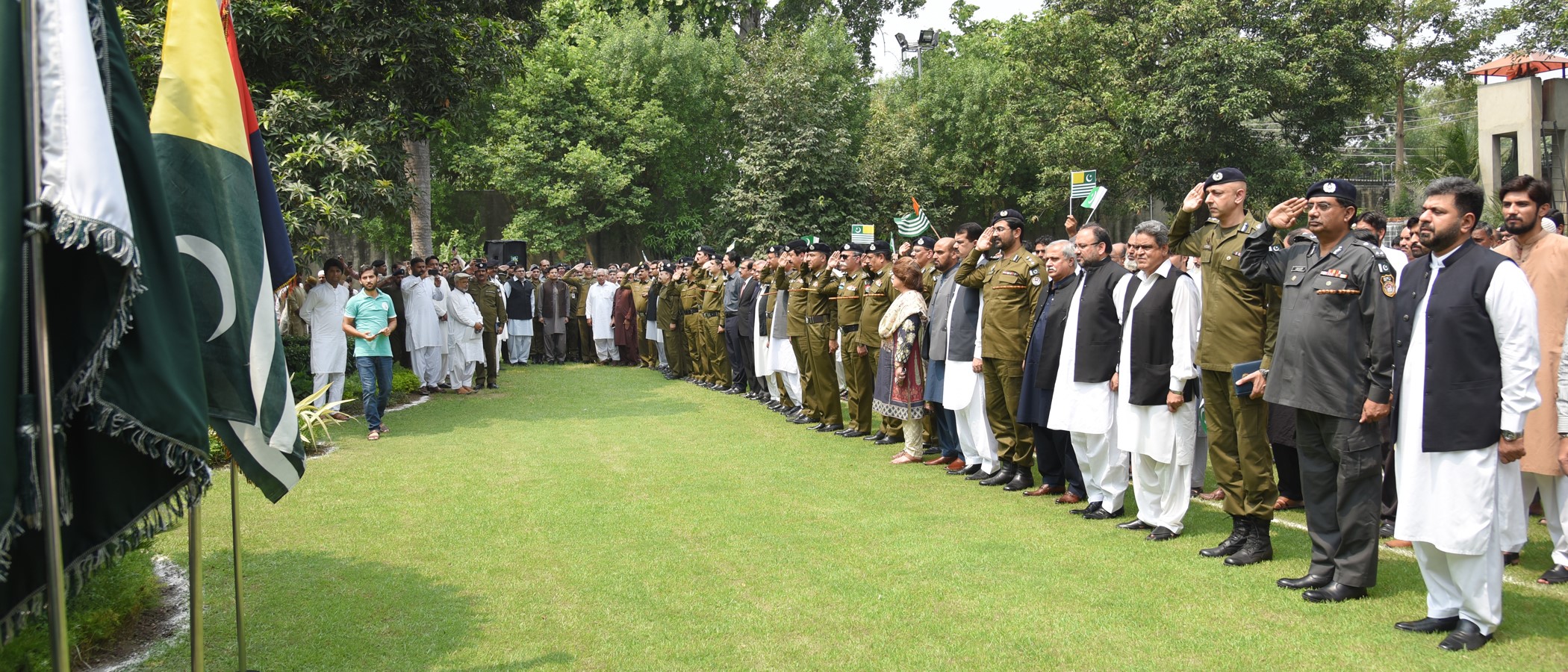 Punjab Police Stand By Oppressed Kashmiris, Observe Kashmir Hour
LAHORE– As per the directions of Prime Minister Imran Khan a ceremony for expressing solidarity with aggrieved public of occupied Kashmir was held at the Central Police Office on Friday.
Additional IGPs, DIGs and AIGs alongwith other senior officers and employees took part.
The ceremony of solidarity was held at the IGP Block and national anthems of Pakistan and Azad Kashmir were played on whereas special prayer(Dua) was also conducted for independence and getting rid from atrocities inflicted upon innocent Kashmiris by Indian forces.
In the ceremony, sacrifices of Kashmiri people and their courage were acknowledged and police officers said that like all nation, police officers and officials are also committed to fully protest against brutalities and atrocities of Indian forces on Kashmiris and also keep on supporting the cause and self determination of Kashmiri people on every platform.
Officers further said that state terrorism and brutalities of Indian forces can not defeat the courage of aggrieved Kashmiris and the unparalleled sacrifices of Kashmiri people will not go wasted for independence of occupied Kashmir.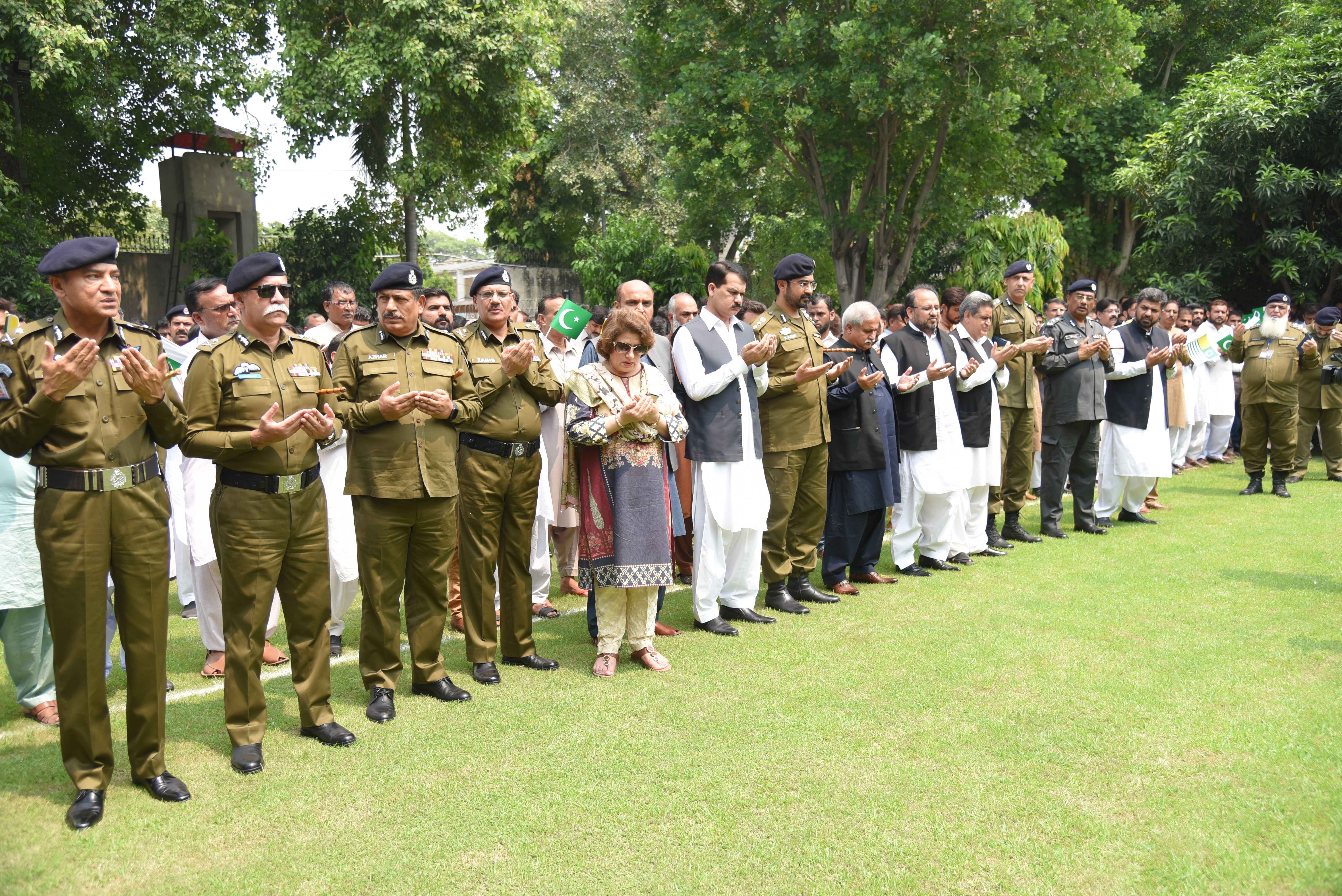 They further said that for solidarity of characterful Kashmiris, great ceremonies and programs have been held in police offices of all the districts so that world may be given this message that Pakistani nation and institutions will always be  standing side by side with independence movement of Kashmiris.
In the ceremony, police officers and officials also chanted slogans in the favour of right of Kashmiri people.
Furthermore, IG Punjab captain retired Arif Nawaz Khan expressed pleasure and appreciated the police officers and officials for making fool proof security arrangements during these rallies in all districts across the province.
IGP said that police officers and officials should also protect the lives and properties of people with the same spirit and dont leave any stone unturned in fulfillment of their duties.
IGP Punjab had directed CCPO Lahore, all RPOs DPOs to personally supervise the security arrangements for protection of citizens participating in the rallies.
All the officers followed the directions of IG punajb and personally visited the field areas and also ensured flow of traffic from substituted routes besides keeping the high alert security by which all rallies and protests were ended peacefully.— PRESS HANDOUT