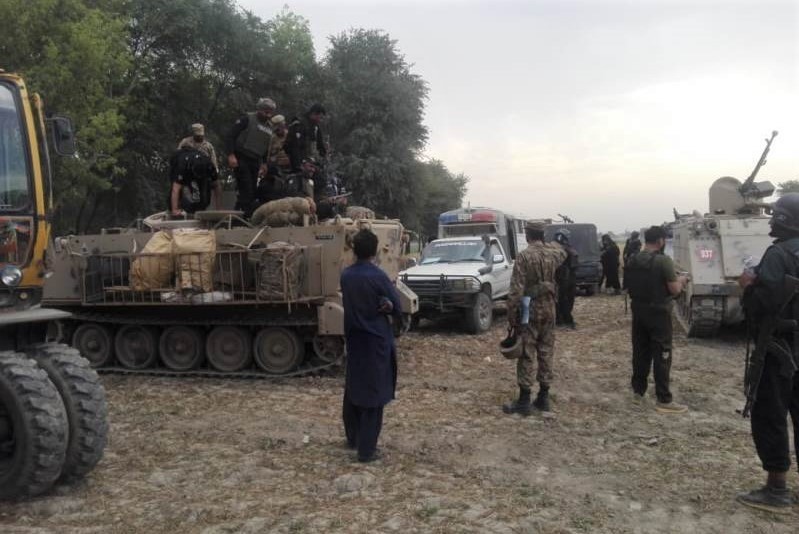 LAHORE– Katcha-like areas across Punjab will be purged from robbers, thieves and criminals, vowed the Punjab police chief on Thursday.
Inspector General of Punjab Police Amjad Javed Saleemi said for the purpose, crime fighter officers have been selected and also deputed in such areas so that they may offer their services for the protection of lives and properties of people without any fear.
During operation in katcha area in Rajanpur this year, around one thousand acre land bearing wheat crop has been dispossessed from the robbers and handed over to its real owners, the IG said after having a telephonic conversation with Regional Police Officer Dera Ghazi Khan Muhammad Umar Sheikh, says a press release.
Umar Sheikh told the IG Punjab that due to crop of sugar cane from December to March every year and rise of water level in rivers in moth of May,the operation against robbers was not possible.
The farmers only earn huge profit from wheat crop and the robbers demand extortion in the form of wheat in harvesting season and whoever would refuse to pay extortion, the robbers would set on fire all crops of poor farmers causing a huge loss to them.
The RPO further told that DPO Rajanpur led the operation against robbers which was started since 7th April whereas DPO Rahim Yar Khan and ASP Sadiq Abad also contributed in this operation.
Total 300 police officials from Rahim Yar Khan,Dera Ghazi Khan and Rajan Pur districts participated in the operation. The successful strategy of police compelled the Lathani gang to flee from their hide outs whereas their six facilitators were arrested by the police.
Moreover, case no 68/19 dated 09-04-2019 has been registered under section 324,353,186,427,148 and 7ATA against eleven accused of Lathani gang,Sikhani gang and Lund gang  .
On this occasion, IG Punjab Amjad Javed Saleemi directed the RPO to conduct such operation against all gangs during wheat harvesting season every year because such gangs get illegal possession of wheat through blackmailing and threats from poor hardworking peasants.–PRESS RELEASE