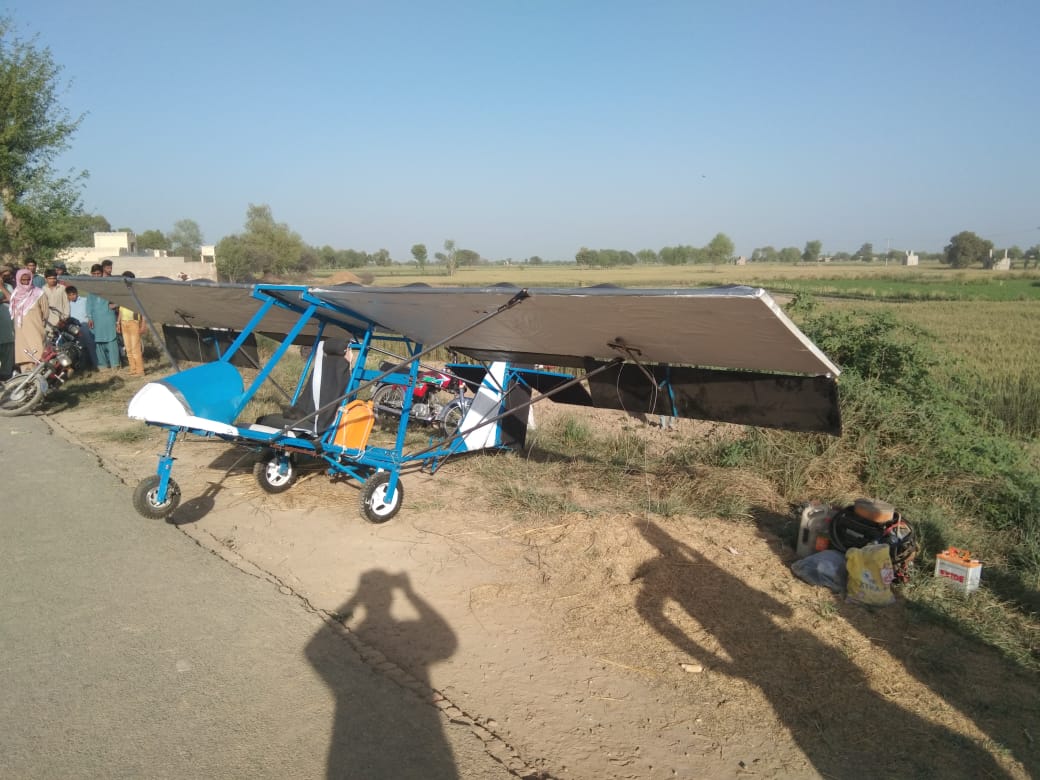 Punjab Police Chief Receives Report About Fiaz's Airplane From Arifwala
Police hand over plane to the owner
LAHORE– Inspector General of Punjab Police Amjad Javed Saleemi received a detailed report about an airplane owned by Muhammad Fiaz of Arifwala tehsil of Pakpattan on Thursday.
According to the report, Fiaz who wanted to fly 9 feet airplane is a middle pass person having no flying diploma and no flying training from any training institution.
He neither had flying license nor permission letter from the Civil Aviation Authority (CAA).
On April 2, when Fiaz sought flying permission from local police, the local police declined his request due to above reasons.
According to the District Police Officer, he was told that flying is on permissible on a runway whereas flying in populated and fields areas may cause any untoward situation. But, Fiaz was bent upon flying the airplane. After receiving information of his flying on 15, local police arrested him. He got free after paying the fine by judicial proceedings.
According to the police report, in the purview of national action plan, local police cannot give approval to anybody to use air space with prior permission of civil aviation because it may cause danger in populated area in case of any accident.
It was further told in the report that air space radar of Pakistan air force is located 35 km away from Arif Wala and any attempt of flying in current circumstances of the country's border tensions could cause attack so Muhammad Fiaz has not been given approval due to safety of his life.
IG Punjab Amjad Javed Saleemi directed the Pakpattan DPO to encourage and acknowledge human talent and arrange a meeting of Muhammad Fiaz with the CAA authorities so that they may decide to fly airplane after proper research.–PRESS RELEASE