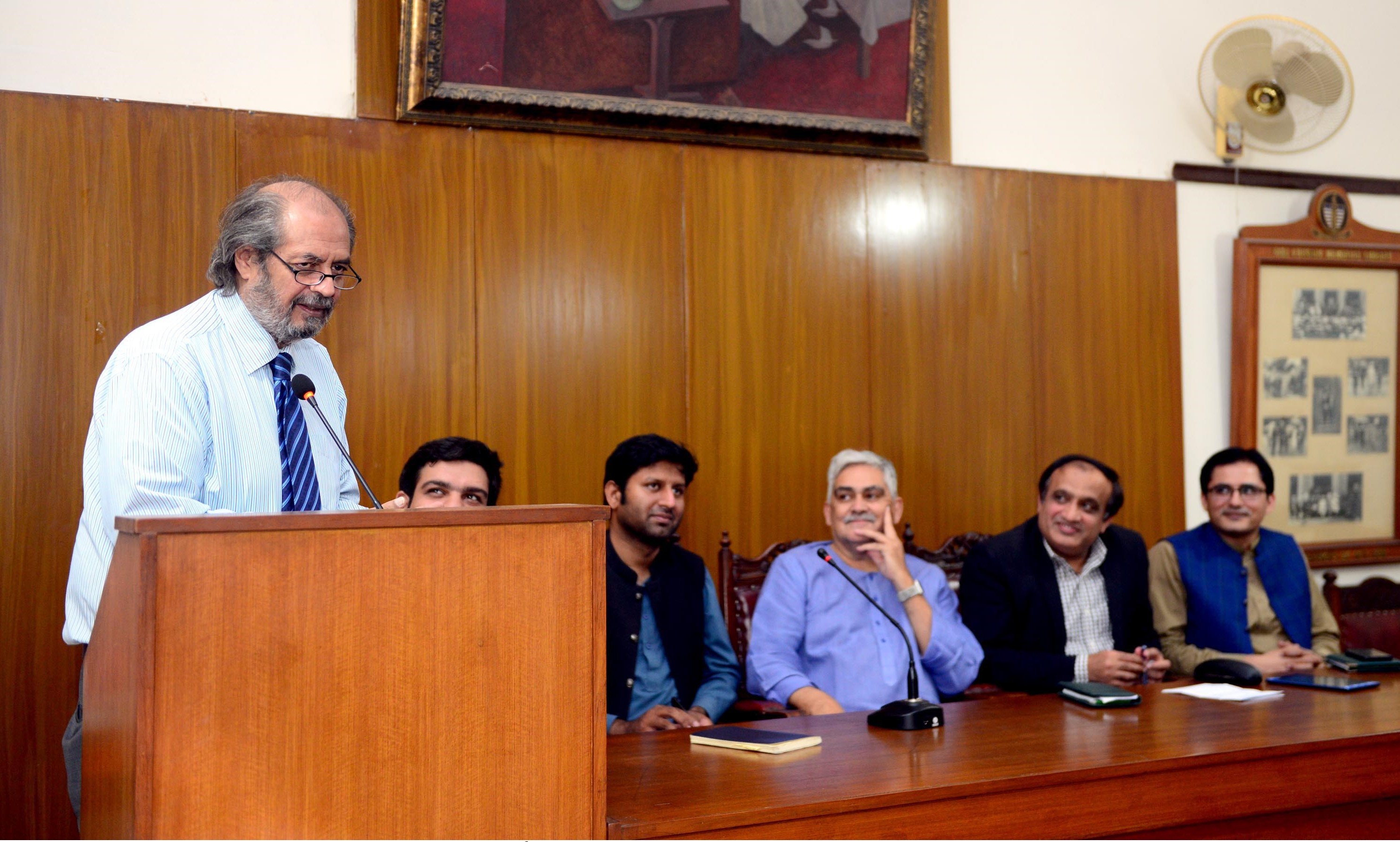 'Punjab Local Govt Act 2019 To Help Bring Economic Prosperity In Province'
LAHORE– Speakers at a seminar at the Government College University Lahore Monday said the Punjab Local Government Act 2019 would help bring economic prosperity in the province through efficient self-governance and equal distribution of resources.
Addressing the seminar organized by the university's Quaid-e-Azam Political Science Society, eminent economist Nadeem-ul-Haq said the local government was a key to development.
However, he said, act was one thing but practically forming a strong and autonomous local government was still a big challenge for the Pakistan Tehreek-e-Insaf government.
Nadeem-ul-Haq said that he supported LG's financial autonomy but they should not be allowed borrowing from foreign or national funds. He also suggested that the maximum tenure for the local government should be two years only.
Shahid Zaman, the Additional Secretary Punjab Local Government, and Mr. Bilal Rao, a member of the Prime Minister's Local Government Task Force, briefed the students and faculty members about the different features of the Act and also responded to their queries and concerns.
They said it was the first time that funding had been ensured in the law to the local governments.
Vice Chancellor Prof Dr Hasssan Amir Shah also addressed the seminar and stressed a need for debate on different political and social issues in academic institutions.
GCUL Dean Faculty of Social Sciences Prof Dr Khalid Manzoor Butt also addresses the seminar.— PRESS RELEASE