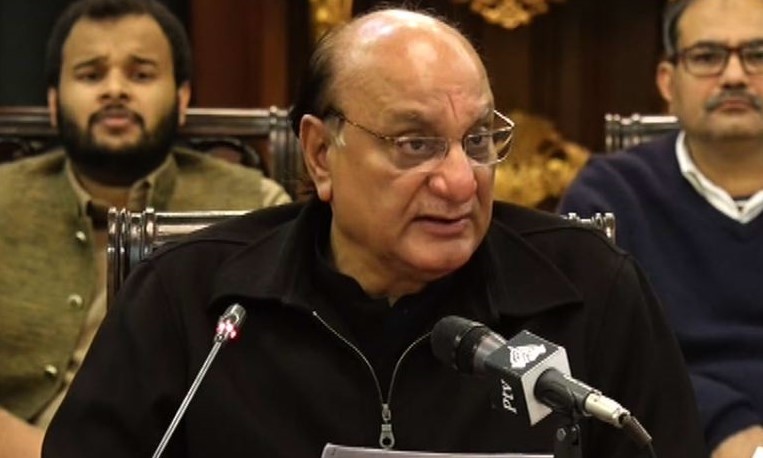 Punjab Law Minister Raja Basharat Condemns PML-N For Hurling Stones on NAB, Police
LAHORE– Punjab Minister for Law, Parliamentary Affairs and Social Welfare Raja Basharat has strongly condemned the stoning of NAB and police by the PML-N and said that those who have committed theft will have to be held accountable and those who will show remorse will be reprimanded. 
He was addressing a press conference along with provincial Information Minister Fayyaz-ul-Hassan Chauhan here on Tuesday.  Raja Basharat said that PML-N today reminded of the attack on the Supreme Court and once again exposed its real face.  He said that stoning of NAB is a very shameful act which reflects the fascist thinking of PML-N.
"But the PML-N has the illusion that it will be able to put pressure on the government or the constitutional institutions."  He said that cases would be registered against those violating the law and disturbing the peace.  The law minister said that Maryam Nawaz was blaming the NAB or the police even though the entire media witnessed that the security vehicles of PML (N) were loaded with stones which were distributed among the workers for mischief.
He said that some of the vehicles had fake number plates and their owners and users would also be prosecuted.  He said that it was unfortunate that a woman on court bail today violated the law by taking undue advantage of the bail facility which proves that the PML-N can go to any extent to cover up its corruption and crimes.— HANDOUT